Local Personal Injury Lawyer near you in Las Vegas
We are proud to provide Personal Injury Attorney services to the Las Vegas community for over 25 years. Las Vegas is more than just a tourist destination; it's a vibrant community with a rich history and diverse neighborhoods. From the iconic Las Vegas Strip, home to world-renowned casinos like the Bellagio and the Venetian, to the historic Downtown Las Vegas where the city first began, we've been here to serve you.
Our office is conveniently located near the bustling neighborhoods of Summerlin and Spring Valley, making it easy for residents from all corners of the city to reach us. Whether you're from Henderson, known for its family-friendly parks and top-rated schools, or North Las Vegas, a rapidly growing area with new opportunities, we're here to offer our expertise. If you've been injured, give us a call. There's no charge to talk to us.
Over 25 Years of Dedicated Service
Justice After An Accident
An accident can happen instantly and, suddenly, your life changes. If you have sustained injures in an accident due to someone else's negligence and your quality of life has been affected, you need an attorney to get you the settlement you deserve for your pain and suffering and other damages. The Law Office of Kevin R. Hansen has more than twenty years of experience helping people reach the best outcome in their personal injury cases.
Our attorneys will help you with all types of personal injury claims, from car accidents to slip and fall and premise liability. We will fight for you inside and outside of court to legally hold the negligent party responsible for your injuries. We help you pursue compensation for your medical costs, lost wages, and emotional trauma. We serve clients in Clark County and Las Vegas, Nevada, as well as the entire state of Nevada, San Bernardino, California, and throughout California.
Why Choose Kevin R. Hansen
Specialized in Personal Injury in Las Vegas: Our focus is on personal injury cases.
Decades of Las Vegas Legal Experience: Our legal team, led by Kevin R. Hansen, has extensive experience negotiating with insurance companies and winning in trials.
Client-Centric Approach: You're not just a client; you're family. You'll always speak directly with an attorney, not a paralegal.
No Win, No Fee: We're confident in our ability to win your case, which is why we operate on a contingency basis.
Free Initial Consultation: Discuss your case and get an honest assessment during a free consultation.
Act Quickly: Nevada law allows only two years from the date of the accident to file personal injury claims. Don't delay; contact us today.
Serving Injured Persons in Las Vegas, Nevada
Personal Injury Legal Advice for Las Vegas Residents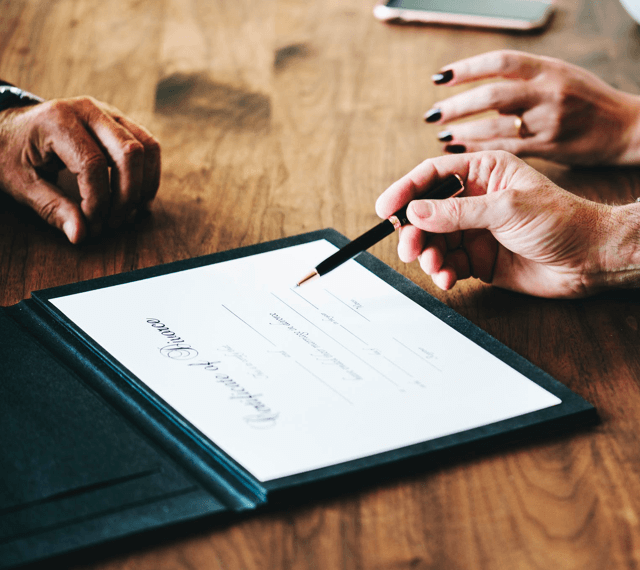 Client-Centered: You're not just a case; you're family.

No Hidden Fees: We operate on a no-win, no-fee basis.

Free Case Review: Zero-charge initial consultation.

Trial-Ready: Over 25 years of trial experience in Nevada.
Legal Advice for Las Vegas Residents
"Liberty is the right to do what the law permits."
Don't let time slip away after you've suffered a personal injury; act now to protect your legal rights and secure the compensation you deserve. Start by calling The Law Office of Kevin R. Hansen for a free initial consultation, where our experienced attorneys will help you understand your legal rights and the impact of Nevada's Statute of Limitations on your case. We'll guide you through the crucial steps of preserving evidence and witness accounts, ensuring that your rights are safeguarded at every turn. Take action today; your rights and your future depend on it.
Acting quickly helps preserve crucial evidence and witness accounts that can strengthen your case.
Call the Law Office of Kevin R. Hansen
We offer a Zero-Charge Case Review to assess your situation and advise you on the best course of action.
Our experienced attorneys will explain and help you protect your legal rights, including what compensation you may be entitled to.
You are part of the family. all the way through.
We've been in Las Vegas over a span of three decades.  We are connected to the area and our residents.  When you retain the Law Office of Kevin R. Hansen, you become part of the family.
Serving Las Vegas, Nevada
What is personal injury Law
Personal Injury Law is a legal field that focuses on providing compensation to individuals who have been injured due to the negligence or intentional misconduct of another party. This area of law aims to restore the injured person to the position they would have been in had the injury not occurred, by awarding damages to cover medical expenses, lost wages, and other losses.
Product Liability – $5,200,000
Motor-Vehicle Accident – $1,204,048
Grocery Store Slip & Fall – $1,400,000
Casino Slip & Fall – $1,414,000
Sexual Assault – $1,341,531.44
Professional and compassionate
Very professional and compassionate.
They really help u
They really help u with whatever u going through they take they time helping u
Great service!!!!
Back in 2013 my first accident as a teen i called 3 different law offices 2 big name ones that have a number you can remember both of those law firms answered my call and said we will call you back 30 minutes go by and no call from them 3rd call was Kevin he him self was the one who help me threw all the steps what information to get and how to go about it this was a big help and calmed down some of the shock now its 2023 same great service!!!!
We also serve the communities surrounding Las Vegas, including the scenic Red Rock Canyon area, the luxurious Green Valley, and the ever-popular Paradise, home to the University of Nevada, Las Vegas (UNLV). Not to forget the artsy Arts District and the high-energy area around T-Mobile Arena, home to our very own Vegas Golden Knights.
Nearby Areas We Also Serve
From the Fremont Street Experience in Downtown to the awe-inspiring Hoover Dam on the border between Nevada and Arizona, we're proud to be part of this incredible community. We're not just your Las Vegas attorneys; we're your neighbors, and we're here to help you get the compensation you deserve.