Near You in East Las Vegas
Injury Lawyer for East Las Vegas
East Las Vegas Personal Injury
Were You Injured in East Las Vegas?
We're honored to offer our Personal Injury Attorney services to the residents of East Las Vegas, a region that beautifully blends the vibrancy of city life with the warmth of a tight-knit community. For over 25 years, we've been dedicated to serving this captivating area, celebrated for its rich history and diverse neighborhoods.
Our office is ideally situated to cater not only to the core of Las Vegas but also to the flourishing communities within East Las Vegas. Whether you're residing near the serene Lake Las Vegas, a haven for relaxation and recreation, or you're closer to the bustling streets of Sunrise Manor and Green Valley, we're always nearby and ready to assist.
Personal Injury Lawyer for East Las Vegas
The Law Office of Kevin R. Hansen is  a Personal Injury Lawyer near you who serves East Las Vegas and has the decades of battle-tested trial experience you need for your injury claim.  Our sole focus is Personal Injury Law, and we've handled hundreds of East Las Vegas Personal Injury Cases.
Helping Injured East Las Vegas Residents for over 25 Years
When it comes to personal injury cases in East Las Vegas, you deserve a legal team that's both experienced and dedicated to your unique needs. At The Law Office of Kevin R. Hansen, we offer three compelling reasons to make us your first choice:
With over 25 years of experience, our focus is solely on personal injury cases, making us experts in the field.
Everyone in E. Las Vegas deserves access to legal advice, which is why we offer free initial consultations.
We're so confident in our ability that we operate on a contingency basis. You don't pay unless we win.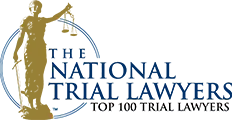 Over 25 Years of Dedicated Service
Justice After a Car Accident
A car accident can happen instantly and, suddenly, your life changes. If you have sustained injures in a car crash, and your quality of life has been affected, you need an attorney to get you the settlement you deserve for your pain and suffering. The Law Office of Kevin R. Hansen has more than twenty-five years of experience helping people reach the best outcome in their personal injury cases.
Our attorneys will help you with all types of personal injury claims, from car accidents to slip and fall and premise liability. We will fight for you inside and outside of court to legally hold the negligent party responsible for your injuries. We help you pursue compensation for your medical costs, lost wages, and emotional trauma. We serve clients in Clark County and East Las Vegas, Nevada, as well as the entire state of Nevada, San Bernardino, California, and throughout California.
Serving East Las Vegas, Nevada
What is personal injury Law
Personal Injury Law is a legal field that focuses on providing compensation to individuals who have been injured due to the negligence or intentional misconduct of another party. This area of law aims to restore the injured person to the position they would have been in had the injury not occurred, by awarding damages to cover medical expenses, lost wages, and other losses.
Client Centered Approach:
You're not just a case number to us. When we represent you, you'll always speak directly with an attorney, not a paralegal.
In East Las Vegas, we're not just any personal injury lawyers; we're your dedicated advocates. Serving vibrant communities like Sunrise Manor, Whitney, and the bustling Green Valley area, we understand the unique challenges our neighbors face. The College of Southern Nevada's East Las Vegas campus stands as a testament to our community's commitment to education, and we share that dedication in our pursuit of justice for personal injury victims.
Nearby Areas We Also Serve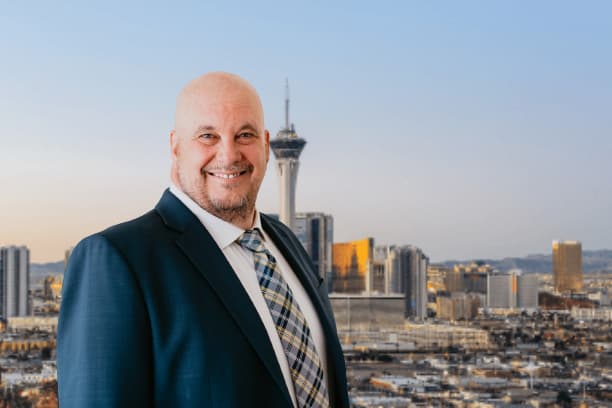 From the tranquil settings of Lake Las Vegas to the lively streets of Paradise Hills, our personal injury law firm is deeply embedded in the East Las Vegas community. Landmarks like the Green Valley Ranch Resort and the District at Green Valley Ranch aren't just places on a map to us; they're where our clients live, work, and play. As your local personal injury attorneys, we're here to ensure you navigate the complexities of personal injury claims with confidence, aiming for the compensation you rightfully deserve.
Start in East Las Vegas: Begin your journey in East Las Vegas, NV.
Head West on E Bonanza Rd: From your starting point, head west on E Bonanza Road toward N 30th Street for about 0.6 miles.
Turn Left onto N Eastern Ave: Use the left two lanes to turn left onto North Eastern Avenue and continue for 0.4 miles.
Slight Right onto I-515 N/US-93 N/US-95 Ramp: After a short drive, make a slight right to merge onto the Interstate 515 North/U.S. 93/U.S. 95 ramp, continuing for 0.3 miles.
Merge onto I-515 N/US-93 N/US-95 N: Follow this route for 1.8 miles.
Continue onto US-95 N: Stay on US-95 North for another 5.1 miles.
Take Exit 81B for Rainbow Blvd: Use the right two lanes to take exit 81B towards Rainbow Boulevard. Keep left at the fork and follow signs for Rainbow Blvd South, covering a distance of about 348 feet.
Drive to S Rainbow Blvd in Spring Valley: After exiting, use any lane to turn slightly left onto North Rainbow Boulevard, passing by Carl's Jr on the right after 0.3 miles. Continue for 1.4 miles.
Continue onto S Rainbow Blvd: Continue straight past Wendy's, transitioning onto South Rainbow Boulevard. Continue for a total of 1.1 miles on South Rainbow Blvd.
Arrive at the Law Office: Your destination, the Law Office of Kevin R. Hansen at 2625 S Rainbow Blvd C 106, Las Vegas, NV 89146, will be on your right.