Near You in South Las Vegas
South Las Vegas Personal Injury Attorney
Personal Injury Attorney
in South Las Vegas
Were You Injured in South Las Vegas?
South Las Vegas isn't just a geographical direction; it's a vibrant community with unique characteristics. From the upscale neighborhoods of Green Valley to the bustling streets of Enterprise, South Las Vegas is home to thousands who trust us as their dedicated Personal Injury Attorney
Our office, strategically located to serve the heart of Las Vegas and its southern communities, is committed to ensuring that residents of areas like Rhodes Ranch and Silverado Ranch have access to top-tier legal representation, especially when it comes to personal injury cases.
Personal Injury Law for South Las Vegas
The Law Office of Kevin R. Hansen is  a Personal Injury Lawyer near you who serves South Las Vegas and has the experience you need for your injury.  Our sole focus is Personal Injury Law, and we've handled hundreds of South Las Vegas Personal Injury Cases.
Helping Injured South Las Vegas Residents for over 25 Years
When it comes to personal injury cases in South Las Vegas, you deserve a legal team that's both experienced and dedicated to your unique needs. At The Law Office of Kevin R. Hansen, we offer three compelling reasons to make us your first choice:
With over 25 years of experience, our focus is solely on personal injury cases, making us experts in the field.
Everyone in S. Las Vegas deserves access to legal advice, which is why we offer free initial consultations.
We're so confident in our ability that we operate on a contingency basis. You don't pay unless we win.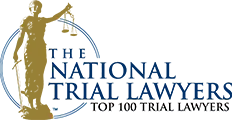 Over 25 Years of Dedicated Service
Justice After a Car Accident
In the blink of an eye, a car accident can disrupt your life. If you've been injured in a crash, perhaps near the bustling streets of Silverado Ranch or the scenic routes of Rhodes Ranch in South Las Vegas, your daily life and well-being can be significantly impacted. In such trying times, you need a dedicated attorney to ensure you receive the rightful settlement for your pain, suffering, and losses. The Law Office of Kevin R. Hansen boasts over twenty-five years of unparalleled experience in championing the rights of personal injury victims.
Our seasoned attorneys are adept at handling a wide spectrum of personal injury claims, from car accidents to slip and fall incidents and premises liability cases. We are committed to fiercely advocating for you, both in and out of the courtroom, holding the responsible parties accountable for their negligence. Our mission is to help you secure compensation covering medical expenses, lost earnings, and emotional distress.
Serving Southern Las Vegas, Nevada
What is personal injury Law
Personal Injury Law is a legal field that focuses on providing compensation to individuals who have been injured due to the negligence or intentional misconduct of another party. This area of law aims to restore the injured person to the position they would have been in had the injury not occurred, by awarding damages to cover medical expenses, lost wages, and other losses.
Client Centered Approach:
You're not just a case number to us. When we represent you, you'll always speak directly with an attorney, not a paralegal.
We're honored to represent residents from all corners of South Las Vegas, including vibrant communities like Enterprise, Rhodes Ranch, Southern Highlands, and Silverado Ranch. Whether you're near the bustling South Point Casino & Spa or enjoying the serene beauty of the Wetlands Park in Whitney, we're familiar with your neighborhood. The College of Southern Nevada's South Las Vegas campus stands as a testament to the area's commitment to education.
Nearby Areas We Also Serve
From the iconic M Resort Spa Casino, a beacon of entertainment, to the bustling shopping districts in and around Green Valley, we're more than just your attorneys; we're your neighbors. Our mission is to empower you through the complicated process of fighting for your rights after you've been injured.  We only do one thing and we do it well: Personal Injury Law.  Calling us is the first step to protecting your rights.  Knowledge is power.  Knowledge of the law is even more so.  Call us now and empower yourself.
Start in South Las Vegas: Begin your journey in South Las Vegas, NV 89183 on W. Cactus Ave.
Head North on I-15 N: Take Interstate 15 North for about 7.9 miles.
Exit 39 for Spring Mountain Rd: Use the right lane to take exit 39 for Spring Mountain Road. Keep right at the fork, following signs for Spring Mountain Road West/Highland Drive, then keep left and merge onto Spring Mountain Road.
Merge onto Spring Mountain Rd: After merging, continue on Spring Mountain Road, passing by Subway, for 0.5 miles.
Turn Right onto S Valley View Blvd: Make a right turn onto South Valley View Boulevard and proceed for 0.2 miles.
Left onto W Desert Inn Rd: Use the left two lanes to turn left onto West Desert Inn Road and drive for about 3.0 miles.
Turn Right onto S Rainbow Blvd: After that, turn right onto South Rainbow Boulevard and continue for 0.9 miles.
U-Turn at Laredo St: Make a U-turn at Laredo Street; the destination will be 269 feet ahead on the right.
Arrive at the Law Office: You will find the Law Office of Kevin R. Hansen at 2625 S Rainbow Blvd C 106, Las Vegas, NV 89146, on your right.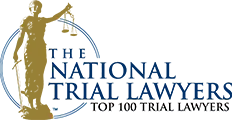 Seek Your Deserved Compensation
No one plans to have an accident. At the Law Office of Kevin R. Hansen, we understand how you can be living your life one minute and dealing with pain and uncertainty the next. We offer a comforting presence when you have sustained injuries in a car wreck or if you have slipped on another person's property through no fault of your own. Our attorneys vigorously defend your rights if you were involved in a hotel accident. We will review the circumstances of the injury and strive to find the best approach to help you recover.
If you have sustained injuries, contact a personal injury attorney to help you right away. Our law firm has handled high-profile personal injury cases, and we strive to see that you are not stuck paying steep medical costs. Although an accident is a painful and isolating experience, you are not alone with the Law Office of Kevin R. Hansen. Our legal team will work for you immediately and keep you informed at each stage of the legal process. We serve clients in Clark County and Las Vegas, Nevada, as well as the entire state of Nevada, and also San Bernardino, California and the entire state of California. Contact us for a free consultation today.