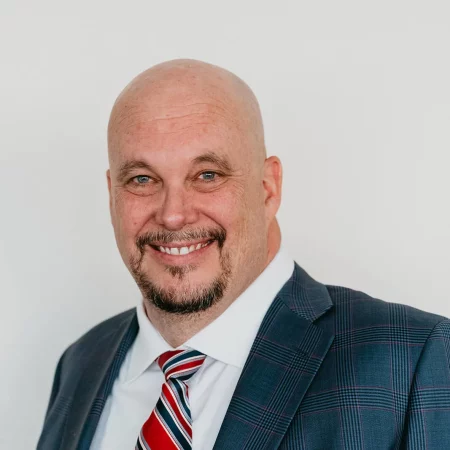 Las Vegas Personal Injury Lawyer Kevin R. Hansen is no ordinary injury lawyer. He's spent a quarter of a century representing those who've been injured due to someone else's negligence, with a particular focus on accident and negligence injury cases. An aggressive negotiator and experienced trial lawyer, Kevin has fought tooth and nail to ensure his clients receive the compensation they deserve. He has secured millions in trial judgements and negotiation settlements for his clients. His award winning trial experience speaks for itself as loudly as our client testimonials.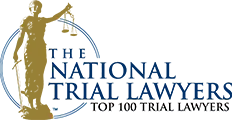 Nevada is Home
A true native of Nevada, born in Elko, Kevin has been practicing in California since 1996 and in Nevada since 1998. Concentration: Personal Injury, Slip and Falls, Federal and State Civil Litigation, Commercial and Construction Litigation. Kevin's primary focus of expertise has been as a personal injury lawyer since his admission to the Nevada Bar in 1998. Kevin regularly argues cases in front of the Nevada Supreme court. He has extensive trial experience in Nevada and in California including hundreds of successful jury verdicts and judgments in the millions of dollars for his many happy clients.
Kevin has also acted as an arbitrator for cases in the Eighth Judicial District Court in Clark County, Nevada. Bar Admissions: California (1996); Nevada (1998); U.S. District Court, District of Nevada (2000); U.S. District Court, Central District of California (2000). Education: University of Utah (B.A., Political Science, 1993); University of San Diego School of Law (Juris Doctor, 1995). Member: Nevada, California, Clark County, and American Bar Associations. Languages: English, Spanish, and Danish.
J.D. – University of San Diego School of Law

B.A. – University of Utah

Major – Political Science
Nevada – All State & Federal Courts

California – All State & Federal Courts
A Legacy of Successful Verdicts and Settlements
One of the main selling points of Kevin R. Hansen's legal career is his success rate. Boasting hundreds of victories in personal injury cases, Kevin is a personal injury lawyer who has earned a reputation for being a tenacious advocate for his clients. If you're injured and need a law firm to protect your legal rights, Kevin is your go-to personal injury lawyer.
"I am devoted to giving your case the attention that it deserves."
A Personal Message from Attorney Kevin R. Hansen:
"Devotion to Your Case: My Promise to You"
In the wake of an accident, it can feel as though your world has turned upside down. You're grappling with injuries and physical pain, facing an avalanche of medical bills, and wrestling with insurance companies that seem more invested in guarding their profits than in assisting you. Amid the struggle for recovery and navigating the overwhelming pain and suffering, you're thrust into a challenging legal landscape.
As a seasoned personal injury lawyer in Nevada for over a quarter century, I've been on this journey with countless clients. I've seen the turmoil they've faced and the physical and emotional burdens they carry. I intimately understand the pain you're dealing with, and I can tell you this – it's precisely why you need a knowledgeable injury lawyer at your side. Someone to light the path through the legal complexities and advocate aggressively for your rights.
Why choose me for your personal injury lawyer?
Because I'm a personal injury lawyer who has spent over 25 years dedicated to personal injury law. I've handled a diverse array of cases, from car and truck accidents to slip and falls, dog bites, catastrophic injuries, and even wrongful death claims. With my extensive experience in Nevada law, I've stood toe-to-toe with big insurance companies and have always strived to maximize the settlement and protect the legal rights of my clients.
Even though I have had jury verdicts in excess of a million dollars, some of my most meaningful and memorable results are cases where I have helped an 80-year-old lady recover against a huge corporation or a nearly indigent client recover what would be considered by some a small case against a slum lord."
I've spent decades negotiating claims and going to trial. I've won cases in front of the Nevada Supreme Court. Experience is the best teacher when it comes to understanding the ins and outs of Nevada law, Navigating your personal injury lawsuit is my specialty, and I will ensure your case receives the best possible attention it deserves.
Insurance company tactics – I've seen them all. The lowball offers, the stalling, the attempts to downplay your injuries. You need someone who speaks their language, who isn't afraid to push back. That's where I come in.
I could go on about how I'll help estimate the value of your claim or prepare your lawsuit if needed, but what I want to emphasize is this: your needs and emotional distress are my priority. Your damages go beyond your injuries sustained. I'm here to lend not just my legal expertise, but also to provide emotional support in this difficult time.
Our conversations will always be confidential, with respect and understanding at their core. As your injury lawyer, it's not just about representing you legally; it's about being there for you personally. After all, you're not just a case number to me. You're a human being who deserves justice.
So, are you ready to put your injuries behind you and get your life back on track? With my guidance, resources, and dedication, you will understand your legal options, and we'll tackle this challenge together. You're not alone with your injuries, and with my experience, we're aiming for the best possible outcome. Let's discuss your case and see how I can help you."
-Kevin R. Hansen-
The Kevin R. Hansen Advantage: More Than Just a No-Win, No-Fee Guarantee
Besides our expert legal representation and no-win, no-fee guarantee, we treat each client as part of the family, offering personalized attention and advice for any legal matters, and 'free legal advice for life' for anyone who becomes our client.
At The Law Office of Kevin R. Hansen, we have over 25 years of personal injury law trial and negotiation experience helping hundreds of injured persons in Las Vegas. We provide expert legal representation, personalized attention, and a no-win, no-fee guarantee. We have all the skills and resources to aggressively pursue your hotel and casino personal injury case, and once you work with us, you become part of the family.
Contact us or call 702-478-7777 for a Zero-charge Case Review