How do you find the best Las Vegas Hotel Injury Lawyer?
When searching for a hotel injury lawyer in Las Vegas, there are several key factors to consider to ensure you receive the best possible legal representation.
Experience: Look for a lawyer who specializes in hotel accident cases and has substantial experience in this field. They should have substantial experience with Nevada law and the casino landscape, in addition to a strong track record of successful case resolutions and court judgments.

Credentials: A competent hotel injury attorney should have the right qualifications and credentials. This includes being a member of the State Bar of Nevada and having positive reviews or testimonials from past clients.

Communication: The lawyer should offer clear communication and be willing to explain complex legal jargon in a way you can understand. They should keep you updated on the progress of your case and be responsive to your queries.

Resources: A good hotel accident lawyer should have access to resources such as medical experts, investigators, and other professionals who can strengthen your case.

Contingency Fee Basis: Look for an attorney with a no fee unless you win arrangement.

Personalized Attention: The lawyer should be willing to provide personalized attention to your case, understanding your specific circumstances, and crafting a strategy that best suits your situation.

Negotiation Skills: The lawyer should have excellent negotiation skills to deal with insurance companies and opposing counsel, ensuring you get the maximum possible compensation for your injuries.
Key Takeaway:
At The Law Office of Kevin R. Hansen, we have over 25 years of trial and negotiation experience helping hundreds of injured persons with hotel injury and casino injury cases in Las Vegas. We provide expert legal representation, personalized attention, and a no-win, no-fee guarantee. We have all the skills and resources to aggressively pursue your hotel and casino personal injury case, and once you work with us, you become part of the family.
Contact us or call 702-478-7777 for a Zero-charge Case Review
Why Choose The Law Office of Kevin R. Hansen for Your Las Vegas Hotel Injury Case
Here's what makes us different: At the Law Office of Kevin R. Hansen, when we represent you, you become part of the family. We take care of you. We make sure you aren't being hassled by the insurance company or anyone on their behalf. Send them to us and it is handled. You just say, "Call my Attorney."
Let's say you suddenly need legal advice on something unrelated to your personal injury case, don't stress it, just call us. You are part of the family now and we will advise you and help if we can, because that's what family does.
Get Started. Call us now and join our family. We will take care of you. 702-478-7777
We Are A Personal Injury Firm With Over 25 Years of Hotel Accident Case Experience
Our lead attorney, Kevin R. Hansen, has been practicing personal injury as a liability lawyer since his admission to the Nevada Bar in 1998. With over a quarter-century of experience, he has developed a deep understanding of the complexities involved in hotel and casino injury cases. His extensive trial experience in both Nevada and California includes numerous successful jury verdicts and settlements in the tens of millions of dollars. He has helped clients with auto accidents, motorcycle accidents, workers comp injuries, wrongful death, and other personal injury claims over the decades.
Injured in a Hotel or Casino?
We Have A Proven Track Record of Success in Hotel and Casino Injury Cases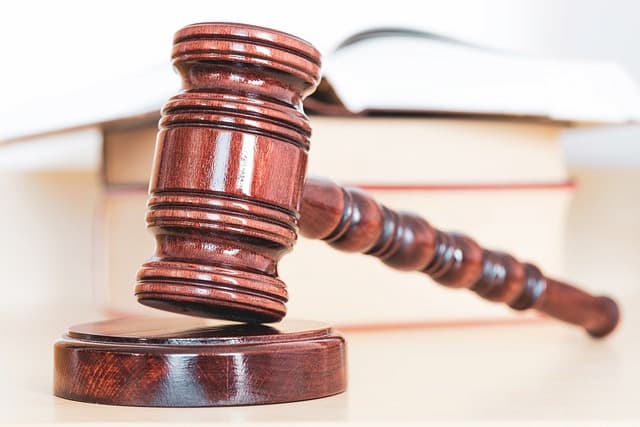 At the Law Office of Kevin R. Hansen, we have handled hundreds of successful hotel accident liability claims and negotiations. Over the decades, we have secured countless judgements for our clients. We specialize in representing clients who have been injured due to negligence, accidents, and hazardous conditions at Las Vegas hotels and casinos. When you need a Las Vegas hotel accident lawyer, it's essential to choose a law firm with a solid reputation, experience, and a commitment to client satisfaction. This is what we bring to the game.
Additional Qualifications and Memberships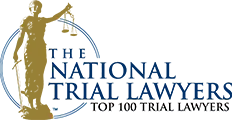 Kevin R. Hansen has acted as an arbitrator for cases in the Eighth Judicial District Court in Clark County, Nevada. He holds bar admissions in California (1996), Nevada (1998), U.S. District Court, District of Nevada (2000), and U.S. District Court, Central District of California (2000). He is a member of the Nevada, California, Clark County, and American Bar Associations.
Kevin R. Hansen is also multilingual, speaking English, Spanish, and Danish, allowing him to better serve a diverse range of clients.
Contact the Law Office of Kevin R. Hansen today at 702-478-7777 for a Free Case Evaluation. Let our experienced Las Vegas hotel accident lawyers help you get the compensation and justice you deserve.
You Found The Experienced Hotel Accident Lawyer You Are Searching For
Our legal practitioners, specializing in hotel injuries and casino-related injuries, bring to the table over two and a half decades of experience. They are adept in the subtleties involved in hotel negligence cases and stand prepared to assist you in navigating the convoluted legal path towards your seeking compensation. They acknowledge the unique challenges inherent to hotel liability cases, and the paramount importance of securing maximum compensation for your medical expenses, lost wages, and emotional distress.
If you've been a victim of an unfortunate incident within any commercial property, casino, or hotel, remember that time is of utmost importance. Do not hesitate to take the required action. Your health and financial security may very well hinge on it. Reach out to our legal team for a complimentary consultation. Dial 702-478-7777 now for an appointment with a lawyer and receive expert legal advice on your hotel accident claim.
How the Law Office of Kevin R. Hansen Fights for You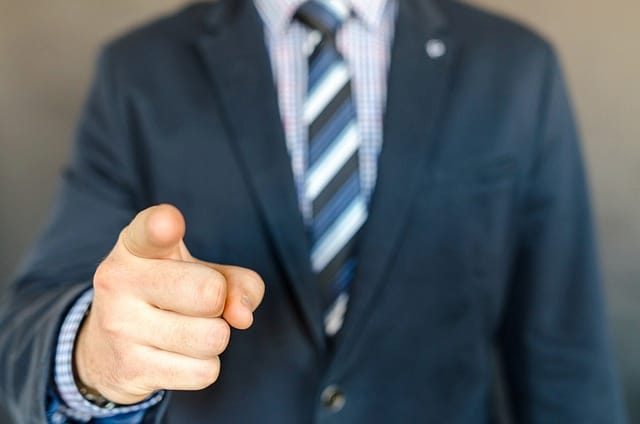 We Fight For Your Hotel and Casino Injury Claims
The Law Office of Kevin R. Hansen is a personal injury law firm that specializes in representing clients who have suffered catastrophic or serious injuries due to hotel and casino accidents. Our skilled Las Vegas hotel personal injury lawyers, are here to help you navigate the complex process of managing your hotel and casino injury case. We understand that this can be a stressful and challenging time for you and your family, and we are committed to providing the support and guidance you need.
When you are injured at a hotel or casino, it is crucial to seek immediate medical care. In many cases, many hotels, and casinos have on-site medical facilities to provide initial care for their guests. Our legal experts will help you manage your medical bills and ensure that you receive proper care from both the casino owners hotel's medical facility and any outside healthcare providers.
We will work with your health insurance provider, the hotel owner's insurance company, and any other responsible parties to help cover your medical expenses. Our personal injury lawyers will also ensure that any future medical treatments, rehabilitation, or long-term care are factored into your claim and health insurance amount, so you are not burdened with unexpected costs down the line.
Navigating Negotiations with Risk Management Departments
Hotels and casinos often have risk management departments that handle personal injury claims based on a hotel's failure to provide adequately safe conditions. Be wary. These departments may try to settle your claim quickly and for as little compensation as possible. The Law Office of Kevin R. Hansen's experienced hotel accident lawyers will negotiate with these departments on your behalf, advocating for your best interests and fighting for the maximum compensation you deserve.
Unyielding Advocacy: The Law Office of Kevin R. Hansen's Aggressive Hotel Accident Attorneys Will:
Build a case and determine the cause of your accident and identify witnesses and liable parties, including the hotel owner, casino owners, and other responsible entities.

Provide you the help you need and coordinate with medical professionals to evaluate the extent of your injuries and calculate the costs of your medical expenses, rehabilitation, and any future care you may require. We fight to get you the medical expenses you deserve to get you the care you need.

Fight for you and negotiate with the insurance company on your behalf to obtain a fair settlement. Insurance companies do not always have the best interests of an injured person at heart; Neither does the property owner. We do.

File a personal injury claim and litigate in court, if necessary, to fight for the compensation you deserve.
If you or a loved one has suffered an injury in a Las Vegas hotel property, you need a skilled and experienced hotel accident lawyer to help you navigate the complex legal process. At The Law Office of Kevin R. Hansen, we specialize in handling hotel accident cases. Call us and find out if you have a premises liability case: 702-478-7777.
Here are some key strategies we employ when managing hotel and casino injury cases:
Utilizing Video, Camera, and Digital Recordings: Our legal team knows that hotel security cameras are common in hotels and casinos. We will work to obtain any footage that may provide crucial evidence of the hotel owner's negligence, inadequate security, or unsafe conditions that led to your injury.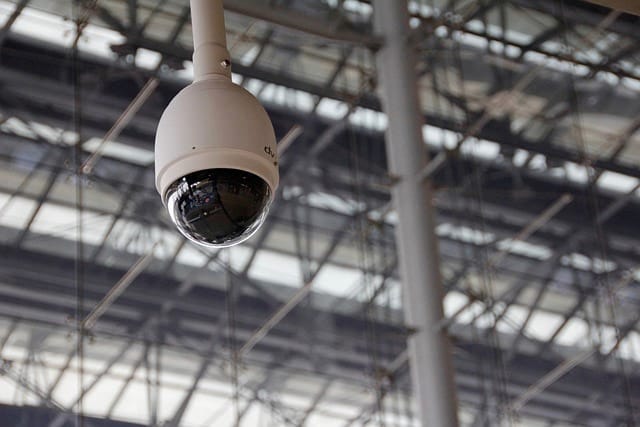 Collecting Pictures, Photographs, and Incident Reports: We will help you document the scene of the accident and your injuries. Our hotel accident lawyers will obtain photographs from multiple angles, capturing any warning signs or safety equipment.
Get the Reports: We will obtain copies of any incident report, filed by the hotel or casino, medical reports, and police reports which can provide essential information about the circumstances surrounding your injury.
Witness statements: Our team will gather witness statements, and interview, if necessary, any identified witnesses tied to the incident, ensuring their crucial perspectives are factored into your case.
At the Law Office of Kevin R. Hansen, we offer a no-fee evaluation for your personal injury claim. Don't let a hotel accident ruin your life. Get Legal Advice!
Types of Hotel and Casino Injuries and Accidents in Las Vegas
Common Hotel and Casino Injuries and Accidents in Las Vegas
Common Accidents That Occur in Hotels
When visiting Las Vegas hotels, it's wise to be aware of the potential risks and hazards that could lead to hotel accidents. By understanding the most common hotel accidents and injuries, you can take steps to protect yourself and your loved ones. If you become one of the hundreds of yearly hotel or casino injury victims due to someone else's negligence, or inadequate security measures that create liability on the part of the casino, a Nevada hotel accident and negligence lawyer can help you seek financial compensation for your damages and your pain and suffering.
Slip, Trip, and Fall Incidents:
Wet or slippery floors, uneven surfaces, or poorly maintained walkways can cause guests to slip, trip, or fall, resulting in injuries. Inadequate lighting in the hotel lobby, hallways, or parking lots, torn carpets, and unmarked steps can increase the risk of of slip-and-fall accidents in hotels.
Swimming pool accidents:
Inadequate maintenance, insufficient lifeguard supervision, or defective pool equipment can lead to drowning, near-drowning, or other water-related injuries. Slippery pool decks and poorly maintained diving boards can also cause injuries to hotel guests.
Spa Injury or Negligence:
Improperly maintained spa facilities or negligence by spa staff can lead to burns, infections, or other injuries.
Elevator or Escalator Accidents:
Malfunctioning elevators or escalators can cause falls resulting in catastrophic injuries, entrapment, or other serious injuries. Common Escalator or Elevator Malfunction Scenarios include: Sudden stops, misaligned doors, or malfunctioning safety sensors can contribute to both elevator accidents and escalator accidents.
Food poisoning:
Contaminated or improperly prepared food served at hotel restaurants or buffets can lead to foodborne illnesses, commonly referred to as food poisoning, causing symptoms such as nausea, vomiting, and severe dehydration.
Foodborne Illnesses:
Undercooked meat, contaminated produce, and poor food handling practices are common causes of foodborne illnesses in many hotels.
Accidents in Hotel Rooms:
Defective furniture, electrical hazards, or hazardous materials in hotel rooms can lead to injuries.
Hotel or Casino Water-Related Illnesses & Legionnaires' Disease:
Poorly maintained water systems can cause illnesses such as Legionnaires' disease, which can be severe or even fatal.
Hotel Transportation Accidents:
Shuttle bus accidents, valet parking incidents, or other transportation-related accidents can lead to injuries or property damage.
Inadequate security:
A lack of adequate security video cameras, poor lighting, or improperly trained hotel security personnel can create opportunities for criminal activity, putting hotel guests at risk of assault, theft, or other violent crimes.
Fire-related injuries:
Hotel fires can result from faulty wiring, inadequate fire alarms, or a lack of proper emergency exits, leading to burns, smoke inhalation, or other severe injuries.
Chair injuries:
Damaged or unstable chairs can lead to injuries during casino shows or other events.
If you've suffered from any of these hotel accidents while staying at a Las Vegas hotel, it's crucial to seek prompt medical attention and consult with an experienced Las Vegas hotel and casino negligence lawyer.
Don't wait to get the help you deserve. Reach out to us at 702-478-7777 for free legal advice on your hotel negligence case. Let us be your trusted advocate and secure the justice you deserve.
What to Do If You Are Injured at a Hotel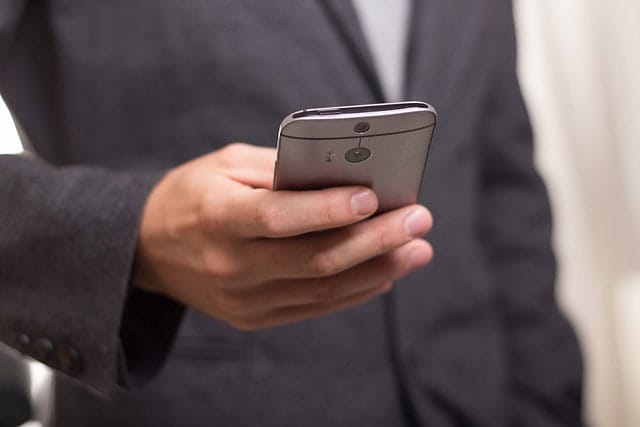 If you are injured at a hotel, follow these steps to protect your rights:
Seek medical attention for your injuries, even if they seem minor at first.

Report the incident to hotel management and ask them to create an incident report.

Document the scene by taking photographs and gathering witness information.

Contact an experienced Las Vegas hotel accident lawyer at The Law Office of Kevin R. Hansen to discuss your legal options.
Contact the Law Office of Kevin R. Hansen today at 702-478-7777 to discuss your case and get the expert legal advice you need.
Client Testimonials and Successful Case Outcomes
Extremely Happy
"I have worked with law firms for some time now and I can honestly say that having Kevin R Hansen and his staff take care of my case was the best decision I could have made! Cynthia Garcia and Tracy did the best in making sure I knew what was happening every step of the way and were great at advising me on what needed to get done. My case settled and I was EXTREMELY happy with my settlement and the hard work and fight they put into my case! Thank you, the Law Office of Kevin R. Hansen, you guys are the BEST!" -Angelica C –
Highly Recommend
"Kevin is an excellent attorney. As an attorney myself, I know who is good and who is not. I only use and trust the best. I chose Kevin to represent me because of his knowledge, experience, integrity, and professionalism. I would highly recommend him to anyone who'd like a competent, ethical, experienced attorney." -Rob B –
Understanding Your Premises Liability claim
Do I have a premises liability case?
A crucial aspect of most common casino accidents and hotel liability is understanding premises liability law. Property owners, such as hotels and casinos, have a legal duty to keep their properties safe for guests. When they fail to do so, they can be held liable for injuries that occur on hotel premises or casino accidents due to their negligence.
Our knowledgeable hotel accident lawyers will thoroughly investigate your case to determine if the hotel or casino owner breached their duty of care, resulting in your injury. We will gather the necessary evidence and build a strong case, helping you to receive the compensation you need to cover your medical expenses, lost income, pain and suffering, and other damages.
Free Consultation With A Las Vegas Hotel Accident Lawyer near you
We are near you. If you are out of state, no need for a business trip. We are always nearby. We use video conference, phone conference, or you can come on in. Find out about your case. Schedule a meeting with our experienced attorneys for a Free-of-charge Legal Consultation. Call 702-478-7777 now!
The Law Office of Kevin R. Hansen
Don't want to fill out contact forms?
Just call 702-478-7777