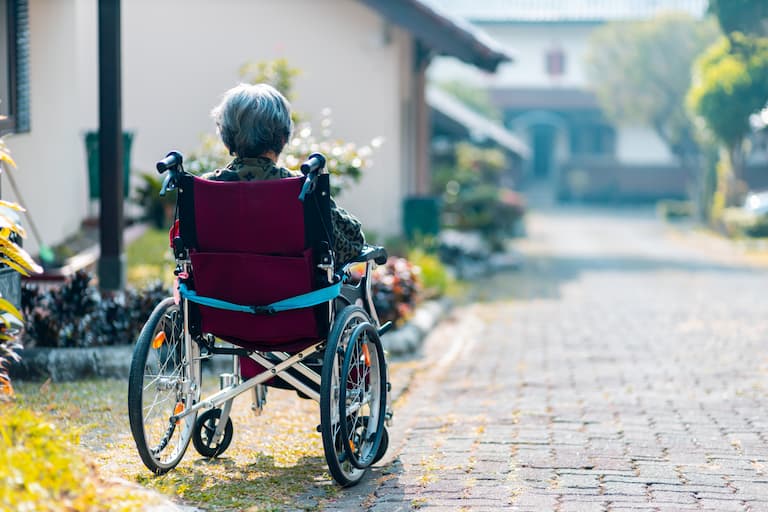 Nursing Home Abuse Lawyers in Las Vegas
Are you worried about the safety and well-being of your family members in Las Vegas nursing homes? We will help. Seeking justice for them is not just a necessity but a duty. The first step is to consult with our nursing abuse lawyers at the Law Office of Kevin R. Hansen. With over 25 years of experience in Las Vegas, we are near you, and we are experienced in defending the rights of nursing home residents who have endured abuse and neglect.
Do You Suspect Nursing Home Neglect? Get Legal Help Now
If you suspect nursing home neglect, it is imperative to act swiftly on behalf of the nursing home abuse victims. Our nursing home neglect lawyer is ready to provide immediate assistance, helping to protect your loved one and prevent further harm.
Reach out to us for a Zero Charge Case Evaluation, and let us guide you through the necessary steps to secure justice.
The Scope of Nursing Home Abuse
Nursing home abuse or neglect in an assisted living facility is a grave issue affecting vulnerable individuals who deserve respect and quality care. Sadly, instances of neglect and abuse are not uncommon in these facilities. This is where our experienced nursing home negligence attorney steps in to shield the rights of your loved ones, file a nursing home negligence lawsuit if needed.
Nursing home abuse is a distressing issue that affects a significant portion of our elderly population. According to the Centers for Disease Control and Prevention(CDC), more than 1.3 million individuals reside in nursing homes across the United States. Shockingly, abuse and neglect have become a daily ordeal for many of these vulnerable residents. The damages to their financial and emotional well-being can be long lasting.
Research indicates that approximately 10 percent of nursing home residents experience abuse or neglect, with elderly women being particularly vulnerable. However, the World Health Organization (WHO) estimates the global prevalence of nursing home abuse to be even higher, at 15.7 percent. The situation worsened during the COVID-19 pandemic, with an alarming 83.6 percent increase in nursing home abuse cases, affecting nearly one in five residents.
Extremely Happy
I have worked with law firms for some time now and I can honestly say that having Kevin R Hansen and his staff take care of my case was the best decision I could have made! My case settled and I was EXTREMELY happy with my settlement and the hard work and fight they put into my case! Thank you, the Law Office of Kevin R. Hansen, you guys are the BEST!
Compassionate and Strong Representation
When my young sons were injured in a car accident I went straight to Kevin to handle the matter as both drivers denied liability for the accident. Kevin provided us with personal, compassionate, and strong representation resulting in a timely and fair settlement of the case. Kevin has provided excellent legal representation and advice to our family and friends for many years. I wouldn't go anywhere else!
Competent, Ethical, Experienced
Kevin is an excellent attorney. As an attorney myself, I know who is good and who is not. I only use and trust the best. I chose Kevin to represent me because of his knowledge, experience, integrity and professionalism. I would highly recommend him to anyone who'd like a competent, ethical, experienced attorney.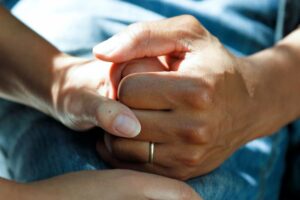 How A Nursing Home Abuse Attorney Can Help
Our experienced nursing home abuse team helps you understand the specific criteria that define each type of abuse, offering guidance on how to document and report incidents effectively. At our law office, a nursing home abuse attorney is not just a legal representative but a dedicated partner in your fight against abuse. We help you substantiate claims of abuse, and offer a comprehensive and aggressive approach to each case. Connect with us to experience the difference a committed attorney can make.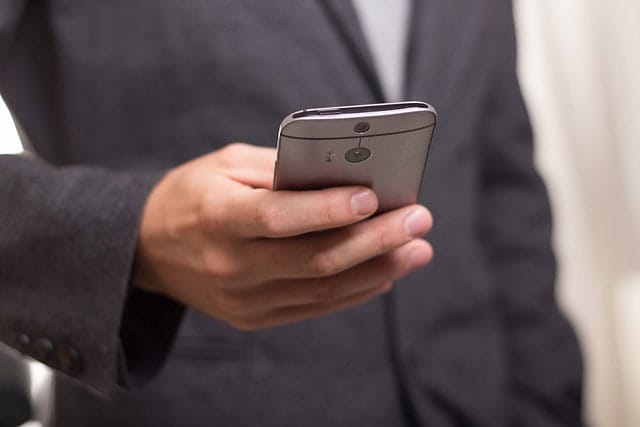 What to Expect When Working with a Nursing Home Abuse Attorney
Choosing to work with a nursing home abuse and neglect attorney from our esteemed law firm guarantees a partnership grounded in trust, expertise, and a shared goal of justice. We prioritize open communication, keeping you informed and empowered at every stage of the legal process. Experience the support and expertise of a law firm that truly cares; reach out to us today.
It's easy to get started. The Fee Is Free. Only pay if we win
Embarking on a legal journey can be daunting, but at our law firm, we strive to simplify the process. We are personal injury lawyers who only charge if you win. With our no-win, no-fee guarantee, you can initiate a case without any financial strain. Protect your rights and get legal advice. Schedule a Free Case evaluation and start protecting your rights now.
Elder Abuse and Senior Abuse State Laws
Our team is adept at pinpointing violations of health and safety standards, residents' rights, and staffing regulations that can substantiate your nursing home abuse lawsuit. NRS Chapter 449 covering Medical Facilities and Other Related Entities and also NRS Chapter 200.5091 is where Nevada defines and lays out regulatory policy. If you need to report nursing home abuse, the State of Nevada Department of Health & Human Services, Aging and Disability can put you in touch with the appropriate adult protective services.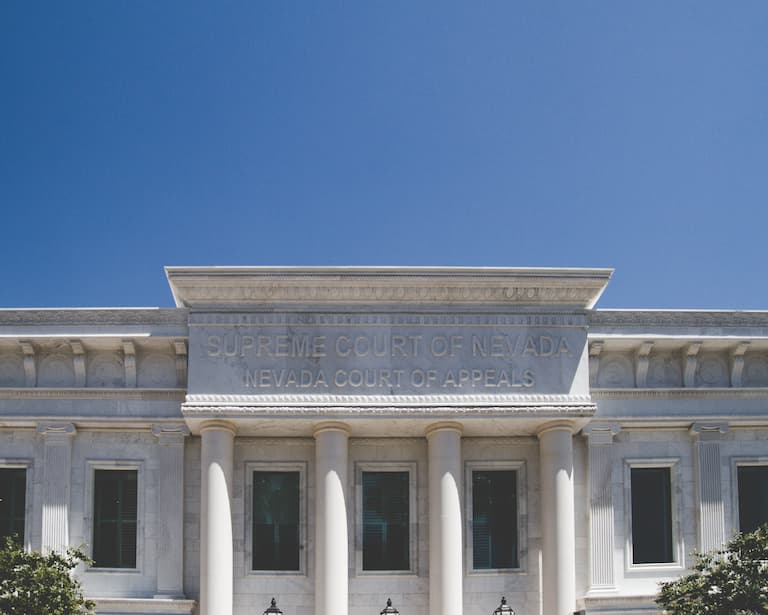 Understanding Nursing Home Abuse with A Las Vegas Nursing Home Abuse Lawyer
Nursing home abuse encompasses various forms of mistreatment or harm inflicted upon residents of nursing homes.
It manifests in several ways:
| Type of Abuse | Description |
| --- | --- |
| Physical Abuse | Deliberate actions that cause physical harm, such as hitting, punching, or restraining residents. |
| Financial Abuse | The misappropriation of funds, identity theft, or fraudulent schemes targeting vulnerable residents. |
| Emotional Abuse | Inflicting emotional suffering through actions like verbal abuse, taunting, threats, or isolation. |
| Neglect | Failing to meet residents' basic needs for emotional support, physical care, and timely medical attention. |
| Sexual Abuse | Invasive and non-consensual sexual conduct, a deeply distressing form of abuse. |
Residents rely on the skilled nursing facility and the nursing home staff members for care and support, but when this trust is breached, it can have dire consequences. Recognizing the signs is the first step towards seeking justice with a nursing home abuse lawyer.
Identifying Warning Signs of Nursing Home Abuse with an Experienced Nursing Home Abuse Lawyer
Being vigilant about the warning signs of nursing home abuse and elder abuse is crucial in safeguarding the well-being of your loved ones. Watch out for physical injuries such as bruises and fractures or behavioral changes like withdrawal or depression. At our law firm, our nursing home neglect attorneys offer a comprehensive guide to help you recognize these signs early on. If you notice any alarming signs, contact our nursing home abuse lawyers immediately to take swift action.

Warning Signs of Nursing Home Abuse
Detecting nursing home abuse can be challenging, as many victims might be reluctant or unable to report the abuse. However, being vigilant for certain signs can be a lifesaver. These signs might include:
Physical Signs: Physical abuse or neglect often shows as unexplained bruises, fractures, or bedsores.
Emotional Signs: Sudden behavioral changes, withdrawal, or signs of depression.
Signs of Neglect: Poor hygiene, malnutrition, or unexplained weight loss.
Financial Exploitation: Sudden changes in financial situations or unauthorized transactions.
Sexual Abuse: Unexplained infections or injuries, or signs of distress during personal care.
If you observe any of these signs or suspect abuse, it's imperative to act swiftly to protect your loved one. Document any evidence, report your concerns to the necessary authorities, and consult with a nursing home abuse lawyer in Las Vegas to guide you through the legal avenues to ensure justice prevails.
Legal Rights of Nursing Home Residents: Guidance from Your Nursing Home Abuse Lawyer
Residents of nursing homes are protected by federal and state laws, ensuring they receive appropriate care and are treated with dignity and respect. These rights include:
Freedom from abuse, neglect, and mistreatment.

Privacy and confidentiality.

Making informed decisions about their care and treatment.

Being informed about their medical condition and treatment options.

Participating in their care planning and discharge planning.

Voicing grievances and having them addressed by the facility.

Access to their medical records and personal belongings.

Freedom from unnecessary restraints or medication.
If these rights are violated, our nursing home abuse and neglect lawyers in Las Vegas stand ready to hold the facility accountable and seek justice for the resident's nursing home abuse case.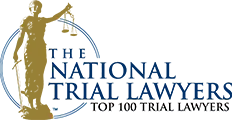 Advice from a Nursing Home Abuse Lawyer
Steps to Take if You Suspect Nursing Home Abuse:
By following these steps, you can shield your loved one from further harm and seek justice for the abuse endured with the help of a nursing home abuse lawyer.
Your Trusted Nursing Home Abuse Lawyers in Las Vegas
In the face of nursing home abuse, time is of the essence. At The Law Office of Kevin R. Hansen, we stand ready to assist you in navigating the complex landscape of nursing home abuse cases. Our experienced team, including the seasoned nursing home abuse lawyer Kevin R. Hansen and the compassionate personal injury lawyer Amanda A. Harmon, are committed to fighting for the justice that your loved ones deserve.
We understand that this is a deeply personal and distressing time for families. That's why we offer a Free Case Review to help you understand your options and the potential paths to justice. Our commitment is to provide you with a seamless, supportive experience, guiding you through every step of the legal process with empathy and expertise.
Why Choose the Law Office of Kevin R. Hansen
Expertise and Experience
With over 25 years of experience, our law office has a proven track record in handling nursing home abuse cases successfully ensures that we are well-equipped to get maximum compensation for your loved-one.
No-Win, No-Fee Guarantee
We operate on a contingency fee basis, which means you only pay if we win your case. This policy ensures that you can pursue justice without financial worry.
Personalized Attention
At our firm, clients always work directly with attorneys, not paralegals. We believe in offering a personalized approach, where your case receives the attention and expertise it deserves.
Aggressive Negotiation
Our team, known for their aggressive negotiation skills, works tirelessly to secure maximum compensation for our clients, ensuring that justice is served.
Taking the First Step
If you suspect that your family member or loved one has experienced nursing home abuse or neglect, don't hesitate to reach out to us. Taking prompt action can prevent further harm and ensure that the responsible parties are held accountable.
To get started, simply reach out to us for a free consultation. Our friendly team is here to listen to your concerns and offer guidance on the best course of action. Remember, it's easy to get started, and there is no fee unless we win.
Put Decades of Legal Experience Near Your Side
Our friendly team is here to listen to your concerns and offer guidance on the best course of action. Remember, it's easy to get started, and the no-win, no fee guarantee means you only pay if we win.
At the Law Office of Kevin R. Hansen we have been helping injured victims in Las Vegas, Nevada for over 25 years.