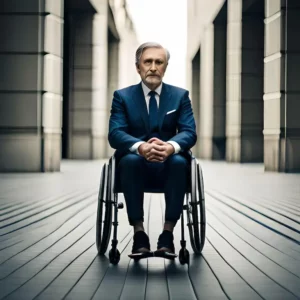 Pedestrian Accident Lawyers: Protecting Your Rights
Have you or a loved one been injured in a pedestrian accident in Las Vegas, Nevada? The legal team at The Law Office of Kevin R. Hansen is here to provide aggressive and compassionate representation. With our extensive experience in personal injury cases, we'll work tirelessly to secure the compensation you deserve.
Why Choose Kevin R. Hansen for Your Pedestrian Accident Case?
Expertise & Experience: With over 25 years of experience handling personal injury cases, our

lead trial attorney, Kevin R. Hansen

, offers an unparalleled understanding of pedestrian accident laws in Nevada.

No-Win, No-Fee Guarantee: If we don't win your case, you won't owe us a fee. It's that simple.

Free Consultations: Unsure about your legal rights? Schedule a

free consultation

to explore your options without any financial obligations.
Common Causes of Pedestrian Accidents
Understanding the cause of the accident can be vital in building a strong legal case. Here is a hint. It's usually related to negligence. Some common causes include:
Distracted Driving

Failure to Yield

Speeding

Impaired Driving

Accidents at crosswalks

Accidents involving bicycle riders

Improper sidewalk maintenance
Types of Injuries Sustained in Pedestrian Accidents
Pedestrian accidents can lead to severe injuries, including:
Head and Brain Injuries

Spinal Cord Injuries

Broken Bones

Internal Injuries
At The Law Office of Kevin R. Hansen, we provide:
Thorough Investigation: Gathering evidence and investigating the accident scene.

Expert Negotiation: Our lawyers, including

Amanda A. Harmon

, are known for their aggressive negotiation skills.

Litigation: If necessary, we will take your case to court to secure the compensation you deserve.

Personalized Attention: Clients always work directly with our attorneys, not paralegals.
Don't wait to get the legal help you need. Contact us today to schedule your free consultation or explore our success stories in personal injury and other practice areas. With our experience, you can rest assured that your case is in safe hands. Reach out to us now, and let us help you on the path to recovery.