Premier Las Vegas E-Bike Accident Lawyer:
Experience the Kevin R. Hansen Difference
Get An Electric Bike Accident Lawyer Who Rides E-Bikes.
The bustling heart of Las Vegas thrums with the electric energy of innovation, and nowhere is this more apparent than in the surge of e-bikes weaving their way through our streets. While the benefits of e-bikes are undeniable, this fresh avenue of transportation brings unique challenges when e-bike accidents occur. That's where the unparalleled experience of the Law Offices of Kevin R. Hansen comes in, your trusted e-bike accident lawyer in Las Vegas.
With over 25 years of esteemed expertise in personal injury law, Kevin R. Hansen is the advocate you want on your side. His dedication to the law, personal experience with e-bike riding, and commitment to his clients set him apart in the field of e-bike accident litigation. His detailed understanding of e-bike laws, personal injury claims, and accident dynamics ensure that you, his client, receive the maximum rightful compensation you deserve.
What does a no-win, no-fee guarantee mean?
Our firm operates on a contingency fee basis. This means that if we don't win your case, you owe us nothing in. It's as simple as that.
What makes the Law Office of Kevin R. Hansen different from other personal injury law firms?
We have over 25 years of Nevada law and trial experience helping injured people right here in Las Vegas. Besides our expert legal representation and no-win, no-fee guarantee, we treat each client as part of the family, offering personalized attention and advice for any legal matters for anyone who becomes our client. Contact our personal injury law team. You have nothing to lose.
Extremely Happy
I have worked with law firms for some time now and I can honestly say that having Kevin R Hansen and his staff take care of my case was the best decision I could have made! My case settled and I was EXTREMELY happy with my settlement and the hard work and fight they put into my case! Thank you, the Law Office of Kevin R. Hansen, you guys are the BEST!
Compassionate and Strong Representation
When my young sons were injured in a car accident I went straight to Kevin to handle the matter as both drivers denied liability for the accident. Kevin provided us with personal, compassionate, and strong representation resulting in a timely and fair settlement of the case. Kevin has provided excellent legal representation and advice to our family and friends for many years. I wouldn't go anywhere else!
Competent, Ethical, Experienced
Kevin is an excellent attorney. As an attorney myself, I know who is good and who is not. I only use and trust the best. I chose Kevin to represent me because of his knowledge, experience, integrity and professionalism. I would highly recommend him to anyone who'd like a competent, ethical, experienced attorney.
Comparing E-bikes and Traditional Bicycles: Understanding Nevada Laws
In Nevada, e-bikes and traditional bicycle laws are treated differently under the law, leading to distinct legal challenges in the event of an accident. E-bikes are divided into three classes based on their assisted speeds and operational mechanisms, unlike traditional bicycles that face fewer restrictions. Furthermore, while all cyclists are encouraged to wear helmets for safety, it's legally mandatory for e-bike riders under 18 to do so. The Law Office of Kevin R. Hansen has the answers you need if you are injured.
Although e-bikes share many of the benefits of traditional bicycles, the incorporation of motor assistance raises unique considerations. Certain bike paths, for instance, may prohibit e-bike usage due to their motorized nature. Kevin R. Hansen, with his in-depth knowledge of these laws and practical experience riding e-bikes, can expertly navigate these complex legal landscapes to advocate for you.
Emphasizing Safety and Responsibility: The Dynamics of Duty of Care and Negligence
Every road user in Nevada, e-bike riders included, has a duty of care – an obligation to avoid actions that could potentially harm others. This includes following traffic rules, keeping the e-bike in good working condition, and staying alert and aware of surroundings. Negligence, then, is a breach of this duty of care that leads to an accident.
For instance, a driver engrossed in their phone fails their duty of care, and can be held negligent if they cause an accident. E-bike manufacturers could also be found negligent if a faulty design or manufacturing defect leads to an accident. Similarly, local governments can be held responsible for negligence if poor road maintenance causes an accident.
E-bike Safety: Beyond Helmets and Traffic Rules
While helmets and traffic rules form the cornerstone of e-bike safety, true safety extends far beyond these elements. It encompasses maintaining your e-bike in good condition, understanding its operational capabilities, and being alert and aware of your surroundings. It's also crucial to respect the speed limits, avoid distractions, and use lights and signals for visibility, especially during nighttime or poor weather conditions. Moreover, proper knowledge and adherence to Nevada's e-bike laws can go a long way in ensuring a safe riding experience.
Taking these precautions, however, does not guarantee immunity from accidents. Factors such as reckless drivers, manufacturing defects, or hazardous road conditions can lead to unfortunate incidents, necessitating the guidance of a skilled personal injury attorney.
Injury attorney Kevin R. Hansen's extensive experience in personal injury law makes him particularly effective at identifying negligence, assigning fault, and holding the responsible parties accountable.
FAQs: Your Questions on E-bike Accidents, Injuries, and Negligence
As an experienced personal injury attorney and an e-bike rider in Las Vegas, Kevin R. Hansen addresses questions regarding e-bike accidents. Here, we've compiled some of the most frequently asked questions to aid your understanding of the complex legal landscape surrounding e-bikes.
What steps should I take after an e-bike accident?
Prioritize your safety first. Get yourself to a safe location, call 911, and seek medical help. Document the accident scene with photos, gather witness contact details, and report the incident to the police. Following the accident, contact a seasoned e-bike injury lawyer, such as Kevin R. Hansen, as soon as possible for a free consultation and case evaluation.
What damages can I claim after an e-bike accident?
Generally, you can claim the following damages after an e-bike accident that was someone else's fault.
Medical expenses

Lost wages and loss of earning capacity

Pain and suffering

Emotional distress

Property damage
The law allows victims of e-bike accidents to claim several types of damages, including medical bills, lost wages, future income, property damage, and pain and suffering. Kevin R. Hansen can guide you through this process, ensuring you claim all potential damages you are entitled to.
Who is at Fault in my Electric Bike Accident
Determining fault in an e-bike accident can be a complex process, as multiple parties may be responsible. These can include:
The e-bike rider, if they were negligent or reckless

Motor vehicle drivers, if they failed to yield or violated traffic laws

Manufacturers or distributors, if there was a defect in the e-bike or its components

City or local governments, if poor road or infrastructure conditions contributed to the accident
How is comparative negligence relevant to my e-bike accident case?
Nevada's comparative negligence law could impact your case if you are partly at fault for the accident. Your compensation could be reduced by your percentage of fault. Kevin R. Hansen can help navigate this complex situation, advocating for your rights and securing the best possible outcome.
Trust Kevin R. Hansen: Your Ally, Advocate, and Voice in E-bike Accident Litigation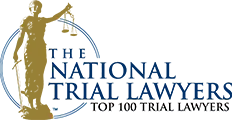 We have over 25 years of personal injury experience in Las Vegas. The Law Offices of Kevin R. Hansen bring not just legal expertise, but also a deeply empathetic approach to your case. We understand the physical, emotional, and financial toll an e-bike accident can take. That's why Kevin R. Hansen works tirelessly to ensure you get the maximum compensation you deserve.

Kevin's experience as an e-bike rider and personal injury lawyer, coupled with our firm's commitment to our clients, equips us to handle your case with the meticulous attention it deserves. Our approach combines professional legal services with a personal touch, ensuring you receive compassionate support throughout your legal journey.
With our proven track record of winning personal injury cases and commitment to justice, the Law Offices of Kevin R. Hansen are your trusted partners in navigating the aftermath of an e-bike accident. Our steadfast dedication to our clients makes us the preferred choice for many seeking legal help in Las Vegas.
Don't go through this challenging journey alone. Call the Law Office of Kevin R. Hansen today at 702-478-7777. Let us be your ally, your advocate, and your voice. At the Law Offices of Kevin R. Hansen, we ride with you every step of the way, ensuring you are represented, respected, and rightfully compensated.
The Kevin R. Hansen Difference: We're Here for You
Navigating the aftermath of an e-bike accident can be incredibly overwhelming, not to mention confusing. With the many intricacies of Nevada law and the complexities of personal injury cases, you need an ally who's experienced, reliable, and deeply committed to your cause. That's where the Law Offices of Kevin R. Hansen come in.
Kevin R. Hansen has been serving the Las Vegas community for over two decades, a testament to his deep-rooted commitment to justice. His vast experience as a personal injury attorney, combined with his intimate understanding of e-bike laws and regulations, makes him a formidable advocate for his clients. His personal experience as an e-bike rider lends him an invaluable, hands-on perspective that sets him apart.
Our team is dedicated to not just securing the maximum compensation you're entitled to, but also ensuring you're supported and cared for throughout the process. With the Law Offices of Kevin R. Hansen on your side, you'll be treated with the empathy, respect, and dedication you deserve.
Taking the First Step: Get Legal Advice At The Law Offices of Kevin R. Hansen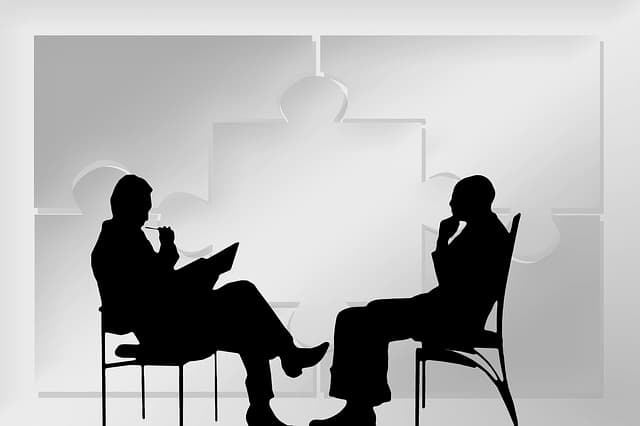 If you've been involved in an e-bike accident, you're likely facing physical pain, emotional distress, and financial hardship. But remember, you don't have to go through this alone. The Law Offices of Kevin R. Hansen are here to help. With our expertise, experience, and deep commitment to our clients, we're prepared to fight for the compensation you deserve.
Don't wait. Avoid the Statute of Limitations problem. The sooner you reach out, the sooner we can begin working on your case. To schedule a consultation, call us today at 702-478-7777. Let us guide you through this difficult time and work towards the justice you deserve. Because at the Law Offices of Kevin R. Hansen, we're not just your attorneys—we're your advocates, your allies, and your support system.
Whether you're in the midst of an e-bike accident case or you're seeking resources to better understand e-bike safety and laws, we're here for you. Your journey towards justice and recovery begins here. Remember, at the Law Offices of Kevin R. Hansen, we ride with you every step of the way.
Injured? Call Now for a Free Case Evaluation.