Welcome to the Law Office of Kevin R. Hansen.
Welcome to The Law Office of Kevin R. Hansen. Personal Injury Attorneys Kevin Hansen and Amanda Harmon have gathered a team of very qualified and educated professionals. Our staff of legal professionals is committed to providing you with exceptional support and personalized attention. Our warm and empathetic approach sets us apart, ensuring that you feel valued and cared for as we navigate your case together. With a genuine understanding of the challenges and concerns that arise during legal proceedings, our team is dedicated to creating an environment of trust and open communication, where your needs and concerns are always at the forefront.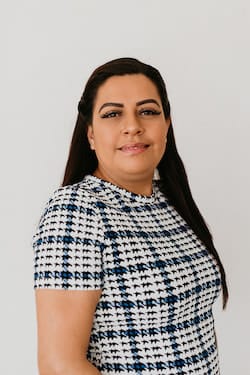 Tatiana is our experienced senior case manager, who excels in guiding clients through the pre-litigation claims process. From ensuring your vehicle is repaired to coordinating essential medical care, Tatiana is dedicated to making your experience seamless. Outside of work, she cherishes time spent with her four children and enjoys connecting with family and friends on weekends.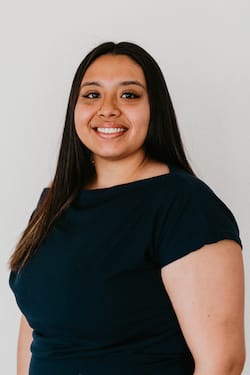 Passionate about justice, Rocio assists our attorneys in every aspect of your litigation case. She holds a bachelor's degree in Criminal Justice from the University of Nevada, Las Vegas and is driven to help clients achieve the best possible outcome. Rocio is an avid dog lover and appreciates a captivating book in her downtime.
Dedicated to seeking justice, Yessenia Vergara-Ornelas serves as our Litigation Paralegal, aiding our attorneys throughout each phase of litigation. Armed with a bachelor's degree and a commitment to client success, Yessenia strives to ensure the most favorable results in every case she assists with.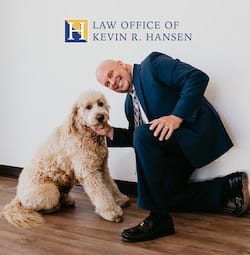 Introducing Bilbo, (shown on left) the legal beagle of our team in the Special Services department. Although he never passed the bar exam, he's an expert at sniffing out evidence and wagging his tail to win over the jury.
At the Law Office of Kevin R. Hansen, our devoted staff members work together to provide you with the highest level of service, ensuring your legal needs are met with professionalism, compassion, and expertise.