When You Need a Child Injury Lawyer in Las Vegas

We'll Help You
Do you need a child injury lawyer?
As a parent, nothing comes close to the heartbreak of seeing your child hurt. In those trying moments, it feels like the ground has been swept from under your feet. Unfortunately, accidents are unpredictable and can happen to anyone, even to our little ones who we strive to protect the most. That's where we come in.
At The Law Office of Kevin R. Hansen, we stand as your unwavering support, ready to fight tooth and nail to ensure justice is served. Our experienced child injury attorney team is well-equipped to guide you through the complex legal maze that comes with child injury claims in Las Vegas. From daycare mishaps to school injuries, our experienced child injury lawyers are here to ensure that you don't walk this harrowing path alone.
We understand that this is a deeply emotional and stressful time for you. Your priority is to nurse your child back to health, and our priority is to make the legal process as smooth and as pain-free as possible for you. Let us carry the burden of legal hassles, while you focus on your child's recovery.
At the Law Office of Kevin R. Hansen, we have over 25 years of child injury law experience.  Come see us and we will help you make informed decisions and secure a safe future for your child. Reach out to us today, and take the first step towards safeguarding your child's tomorrow. We offer Zero-Charge Case Evaluations and a No-Win, No-Fee Guarantee.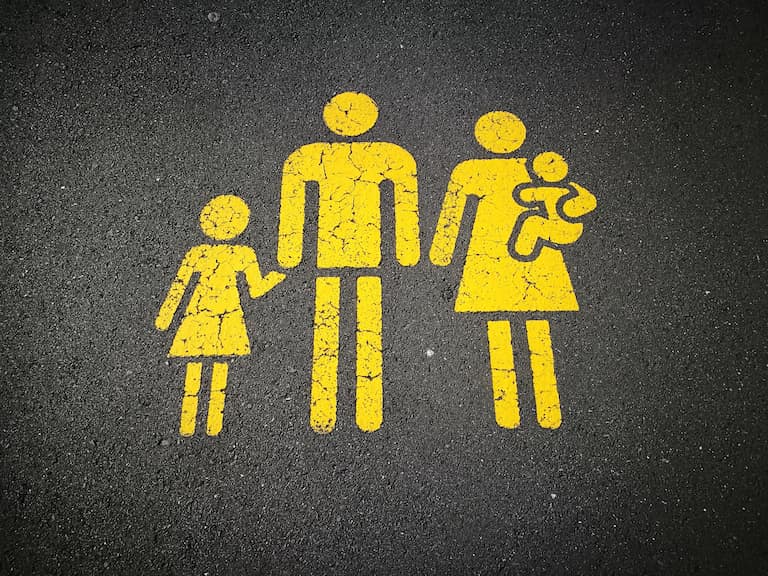 Child Injury Statistics
It's a harsh reality that accidents involving children occur more frequently than we'd like to admit. In Las Vegas, the bustling city life brings with it a set of unique hazards for the younger populace. Understanding the statistics surrounding child injuries can equip us to prevent them more effectively.
According to a study by the Centers for Disease Control and Prevention (CDC), each year approximately 9.2 million children visit emergency departments for unintentional injuries. Car crashes, falls, and burns are among the top causes of non-fatal injuries in children. In our own community of Las Vegas, specific statistics indicate a notable occurrence of incidents like daycare injuries and school injuries.
As experienced children lawyers and advocates in child injury law, we often come across heart-wrenching cases of child traumatic brain injuries and child neck injuries. Here at The Law Office of Kevin R. Hansen, we are dedicated to assisting families navigate through the legal complexities that come with these unfortunate events. If your child has suffered a brain injury or other serious injuries, knowing the statistics can help guide your next steps:
Child Brain Injuries: A significant number of child injury cases we handle involve traumatic brain injuries. In fact, traumatic brain injury is noted to be a leading cause of disability among children.
Daycare and School Injuries: It's reported that a significant percentage of child injuries happen at daycares or schools. We stand as your reliable

daycare injury attorney

in cases where negligence is evident.

Motor Vehicle Accidents: Despite efforts to enhance road safety, children are still prone to injuries in auto accidents, which includes bus and bicycle accidents.
Fall-Related Injuries: Slip and fall cases, especially in places with high foot traffic like Las Vegas, are not uncommon. As your

child injury lawyer

, we are prepared to help you build a strong case in such scenarios.

Understanding the above statistics and trends allows us to strategize effectively to seek justice for your child. Together, we can work towards securing a safe and nurturing environment for our children.
Extremely Happy
I have worked with law firms for some time now and I can honestly say that having Kevin R Hansen and his staff take care of my case was the best decision I could have made! My case settled and I was EXTREMELY happy with my settlement and the hard work and fight they put into my case! Thank you, the Law Office of Kevin R. Hansen, you guys are the BEST!
Compassionate and Strong Representation
When my young sons were injured in a car accident I went straight to Kevin to handle the matter as both drivers denied liability for the accident. Kevin provided us with personal, compassionate, and strong representation resulting in a timely and fair settlement of the case. Kevin has provided excellent legal representation and advice to our family and friends for many years. I wouldn't go anywhere else!
Competent, Ethical, Experienced
Kevin is an excellent attorney. As an attorney myself, I know who is good and who is not. I only use and trust the best. I chose Kevin to represent me because of his knowledge, experience, integrity and professionalism. I would highly recommend him to anyone who'd like a competent, ethical, experienced attorney.
The Role of Our Las Vegas Child Injury Attorneys
Our dedicated team of Las Vegas child injury attorneys is proficient in advocating for the rights of injured children and their families. We house experienced children's injury lawyers and daycare injury attorneys who specialize in:
Car accidents

School and Daycare injuries

Child brain injuries

And much more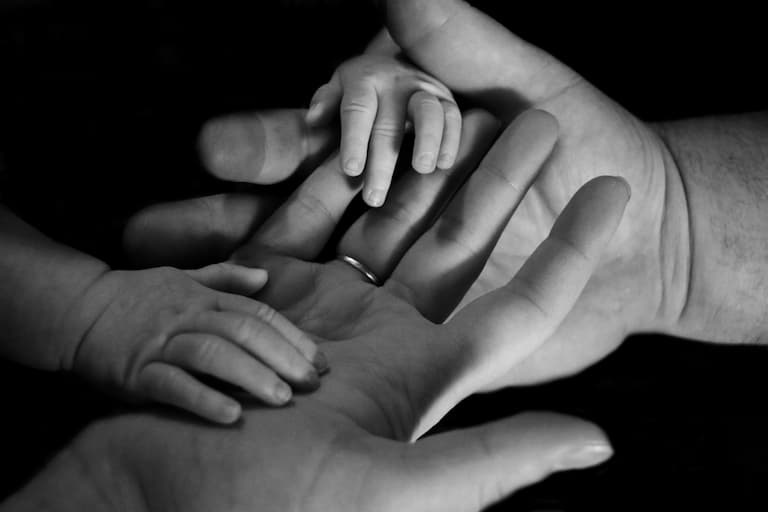 Taking Immediate Action
If your child is involved in an accident in Clark County, Nevada, it's imperative to act swiftly to safeguard their health and well-being. Here are essential steps to follow:
Seek Immediate Medical Attention: Ensure your child receives immediate medical help, especially if they have sustained a child brain injury or child neck injury.
Report the Accident: Notify the appropriate authorities, such as the police or relevant administrative bodies.
Gather Crucial Evidence: Collect substantial evidence like photographs and witness statements that can elucidate the incident.
Ongoing Medical Care: Facilitate ongoing medical care for your child, keeping in mind potential future medical needs.
Consult an Experienced Child Injury Attorney: Speak with a proficient child injury lawyer in Las Vegas to explore your legal options.
Key Aspects of Child Injury Claims
Child injury claims are characterized by distinct features, differentiating them from adult injury claims. Here are significant factors to bear in mind:
Different Liability Standards: The liability principles pertaining to child injury claims usually emphasize more on child safety compared to adults. Knowledgeable in child injury law, we understand the nuances that come with representing cases involving minors.

Representation by Parent or Guardian: Children cannot spearhead personal injury claims independently. A parent or guardian typically steers the claim, championing the rights and interests of the injured child.

Flexible Statute of Limitations: The legal 

timeframe for initiating child injury claims tends to be more lenient, factoring in the child's age at the occurrence of the accident. You can learn more about this on our detailed

blog post about Nevada's statute of limitations

.

Future Medical Requirements: Child injury damages should account for ongoing and prospective medical needs, which can be complex to ascertain for young children experiencing issues like child brain injury or child neck injury.

Court Approval for Settlement: Settlements involving child injuries necessitate court approval to guarantee the safeguarding of the child's best interests.
Securing Compensation for Child Injuries
Pursuing a personal injury lawsuit enables you to seek restitution for both economic and non-economic damages stemming from your child's injury, including traumatic brain injury in children. Insurance entities often endeavor to settle cases at the minimal amount possible. Our testimonials showcase our commitment to aiding families in acquiring the comprehensive financial backing they deserve, potentially covering:
Medical bills and treatment expenses

Physical therapy and mental health counseling

Out-of-pocket costs

Diminished future earning potential

Permanent scarring or disfigurement

Long-term physical disability or impairment
Why Choose The Law Office of Kevin R. Hansen
Our Las Vegas children lawyers are devoted to offering personalized legal advice to parents and guardians of injured children. Here's why you should schedule a free consultation with us:
Personalized attention from experienced attorneys. Put over 25 years of trial experience on your side.

Effective gathering of evidential material and information for your claim

Management of legal documentation and communication with insurance companies

Aggressive representation aiming at achieving maximum compensation for child injuries.
Free Case Evaluation. Come get legal advice for your child's injury.
No Win, No Fee.  We work on contingency, so you don't pay if we don't win.
Reach Out to Us for Legal Help
In the unfortunate event that your child has endured an injury due to negligence, do not hesitate to consult The Law Office of Kevin R. Hansen. Our compassionate and experienced team offers Free Consultations and a No-Win, No-Fee guarantee. If you need a specialized baby lawyer or daycare injury lawyer, we stand ready to assist your family in pursuing justice and securing the maximal financial support available. Contact us now for a complimentary, no-commitment consultation.
Frequently Asked Questions
What to do if your child is injured at daycare?
First, ensure your child's immediate safety and well-being. Document the incident with the daycare and seek necessary medical attention. Maintaining a detailed record can be a significant asset in legal matters. If you feel the need for legal counsel, contact an experienced children's injury lawyer who can guide you through the steps to safeguard your child's rights.
What is corporal injury to a child?
Corporal injury to a child refers to physical harm inflicted upon a child, typically involving punishment or abuse. If you suspect corporal injury, report the incident to the appropriate authorities immediately. Gathering evidence and consulting with a specialized child injury attorney can be essential steps in pursuing justice for your child.
When to take a child to the hospital for a head injury?
A child should be taken to the hospital for a head injury if they show signs of severe pain, loss of consciousness, vomiting, or any irregular behavior that may indicate a traumatic brain injury. In such cases, a prompt consultation with a healthcare provider is vital. For legal advice concerning a potential child head injury case, feel free to consult our team of experts.
When to take a child to the ER for a head injury?
Taking a child to the ER is crucial if they exhibit symptoms such as unconsciousness, severe headaches, repeated vomiting, or seizures which could indicate a serious brain injury. Remember, always prioritize your child's health first. Later, you may consult with a child brain injury lawyer for guidance on any legal steps you may need to take.
What to do about your brain-injured child?
Caring for a brain-injured child involves seeking immediate and ongoing medical treatment. It's also beneficial to consult with specialists who can provide guidance on recovery and potential therapies. If the injury resulted from someone else's negligence, reach out to a child traumatic brain injury lawyer to explore your legal options.
Child back injury: When to see a doctor?
If your child experiences severe pain, difficulty moving, or numbness following a back injury, it's essential to consult with a doctor immediately. Furthermore, a child injury attorney can help you evaluate if legal action is necessary, especially if the injury occurred due to negligence or an accident.
Child knee injury: When to see a doctor?
For knee injuries, seek medical attention if your child exhibits signs of severe pain, swelling, or inability to move the knee. If the injury was due to an accident or negligence, consult with a daycare injury lawyer to understand your legal avenues for seeking compensation.
What to do if your child is injured at school?
In the unfortunate event your child is injured at school, first ensure their safety and seek medical attention if necessary. Next, document the incident and communicate with school authorities. To understand your rights and potential legal paths, consider consulting with a school injury lawyer who specializes in child injury cases.
Disclaimer: The information presented in this FAQ section is not intended to be construed as medical advice. For medical concerns, always consult with a healthcare provider. The purpose of this section is to provide general advice on legal steps that might be taken in various circumstances.
Get Help Today
At The Law Office of Kevin R. Hansen, we are steadfast in our advocacy for injured children and their families. Our comprehensive guide to child injury claims in Las Vegas delivers valuable insights into the legal procedures, liability standards, and strategies for securing compensation for your child's injuries. Trust our adept attorneys to offer personalized legal guidance and vehemently defend your family's best interests. Get in touch with us today for immediate legal support and assistance.