Injured in a Motorcycle Accident in Nevada? We can help.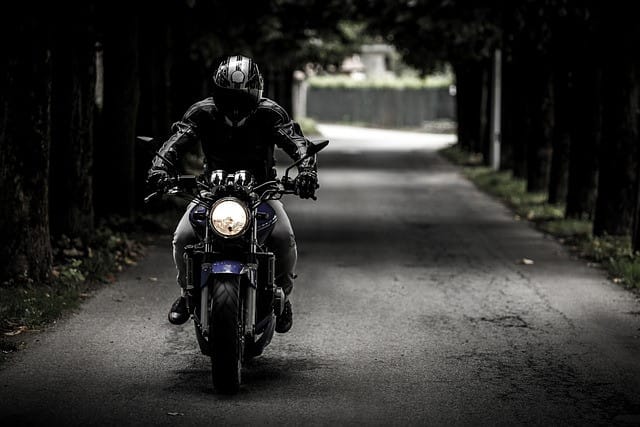 Motorcycle and vehicle accidents can be devastating, especially in a bustling city like Las Vegas. Victims often suffer from severe injuries and face complex legal challenges. This comprehensive guide aims to provide valuable information on how to choose the best motorcycle accident attorney, understanding Nevada's motorcycle accident laws, and seeking fair compensation for your injuries. It's no doubt that if you are reading this, you want to know how to go about finding the best motorcycle accident lawyer in Las Vegas.
How To Choose The Best Motorcycle Accident Attorney
Finding the best motorcycle accident lawyer in Las Vegas is crucial for achieving a successful outcome in your case. Here are some factors to consider when looking for a skilled and experienced motorcycle accident lawyer:
Experience: Choose an attorney with years of experience representing motorcycle injury victims and a proven track record of successful cases.

Specialization: Look for a lawyer who specializes in personal injury motorcycle accident claims and understands the unique challenges faced by motorcyclists.

Local knowledge: A lawyer familiar with Nevada's motorcycle laws and the Las Vegas area will be better equipped to handle your case.

Communication: Ensure that the attorney communicates effectively and keeps you updated on the progress of your case.

Testimonials: Read client reviews and testimonials to gauge the attorney's reputation and success in handling motorcycle wreck cases.
Find an Attorney With Motorcycle Accident Experience in Las Vegas NV
Attorney Kevin R. Hansen at the Law Office of Kevin R. Hansen has over two decades of motorcycle accident experience. Kevin is a Nevada native and also a lifetime motorcycle rider who started riding at the age of 8. Kevin has decades of jury trial experience right here in Las Vegas. His rider insight and extensive Nevada Personal Injury Law experience make him the ideal choice for those seeking representation in motorcycle crash cases. Kevin has extensive knowledge of personal injury law, specifically relating to the causes of motorcycle accidents and how they happen in Las Vegas. Kevin is a true motorcycle lawyer who brings a deep understanding of Nevada's motorcycle statutes and strong negotiating skills to each case he handles.
Kevin leverages his strong negotiation skills to secure maximum settlements on behalf of his clients. His excellent communication and professional expertise ensure that clients feel informed and supported throughout the legal process. As a true native of Nevada, born in Elko, and with experience practicing law in both California and Nevada, Kevin has a strong connection to the region and its legal landscape. Kevin Hansen has been a Motorcycle injury attorney in Las Vegas for over 25 years.
We Have Over 25 Years of Experience Representing Motorcycle Accident Victims In Las Vegas
Since his admission to the Nevada Bar in 1998, Kevin has been focusing on personal injury cases and has obtained numerous successful jury verdicts and judgments in the millions of dollars. Despite these significant accomplishments, Kevin's commitment to his clients is evident in his words: "Even though I have had jury verdicts in excess of a million dollars, some of my most meaningful and memorable results are cases where I have helped an 80-year-old lady recover against a huge corporation or a nearly indigent client recover what would be considered by some a small case against a slum lord."
In addition to his legal expertise, Kevin has also served as an arbitrator for cases in the Eighth Judicial District Court in Clark County, Nevada. He is admitted to practice law in California, Nevada, the U.S. District Court for the District of Nevada, and the U.S. District Court for the Central District of California. With such a diverse background and an unwavering commitment to his clients, Kevin R. Hansen is the ideal attorney to represent those involved in motorcycle accidents in Nevada.
How much is my motorcycle accident claim worth?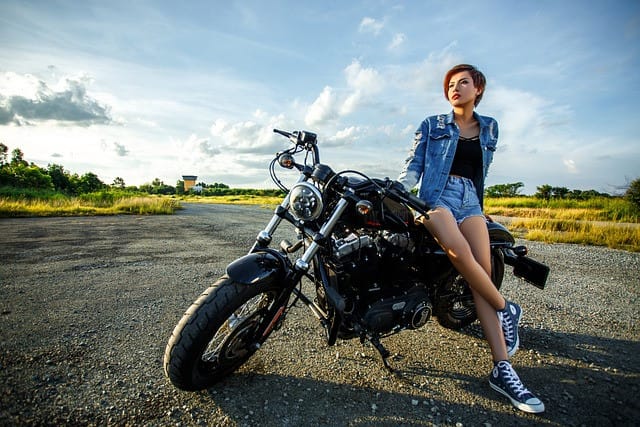 Compensation in a Motorcycle Accident Claim in Nevada
The worth of a settlement claim from a motorcycling accident case can vary widely, depending on factors such as the severity of the injuries, the extent of property damage, and the degree of fault, or comparative negligence, of each party involved. On average, settlements can range from a few thousand dollars for minor accidents to several hundred thousand dollars or more for severe cases involving catastrophic injuries or a wrongful death lawsuit.
Under Nevada law, injured victims may be eligible to recover various types of compensation in a motorcycle accident claim in the form of damages depending on the specifics of their case. These damages can be categorized into two main groups: economic and non-economic damages.
What Are Damages in a Motorcycle Accident Case?
Economic Damages: These damages aim to compensate the victim for quantifiable financial losses resulting from the accident. Economic damages may include:
Medical Expenses

Lost Wages

Property Damage:

Out-of-Pocket Expenses
Non-Economic Damages: These damages are more difficult to quantify, as they address the physical and emotional pain and suffering the victim experienced due to sustained injuries due to the accident. Non-economic damages may include:
Pain and Suffering

Loss of Enjoyment of Life

Disfigurement and Permanent Disability

Loss of Consortium
It's important to note that Nevada has no cap on economic and non-economic damages in personal injury cases, except for medical malpractice cases.
To ensure you receive fair compensation for your injuries, it's crucial to work with an experienced Las Vegas motorcycle accident attorney like Kevin R. Hansen to guide you through the complex legal process.
What are the Most Common Injuries Sustained in Motorcycle Accidents in Las Vegas
Motorcycle wrecks can result in a wide range of serious injuries, some of which can be life-altering. Here are the most common injuries that victims of motorcycle crashes may suffer:
Traumatic Brain Injuries (TBI)

Spinal Cord Injuries

Fractures and Broken Bones

Road Rash and Skin Abrasions

Internal Organ Injuries
How do you treat a motorcycle accident injury?
Seek immediate medical attention for any injuries sustained in a motorcycle accident. Follow the advice and treatment plan provided by your healthcare professional. Common treatments for motorcycle accident injuries may include:
Pain management through medication or therapy.

Physical therapy and rehabilitation for musculoskeletal injuries.

Surgical interventions for fractures or internal injuries.

Counseling and support for emotional trauma.
What can be done to prevent a motorcycle accident?
The best legal advice is the kind that keeps you from being injured in the first place. We cannot emphasize strongly enough the importance of prevention and safety while riding motorcycles in Las Vegas, Henderson, Boulder City, or anywhere else. To prevent motorcycle accidents, motorcycle riders everywhere should:
Wear appropriate safety gear, including helmets, jackets, gloves, and boots. In our experience we have often heard the term, "Dress for the crash, not for the ride". This is a reference to wear safety gear, even when it might be uncomfortable or too hot.

Follow traffic laws and ride at a safe speed.

Stay visible to other drivers by using headlights, wearing reflective gear, and using hand signals.

Avoid riding in blind spots and maintain a safe following distance.

Stay alert at all times.

Regularly inspect and maintain their motorcycle to ensure it is in proper working order.
Proving Fault for a Motorcycle Accident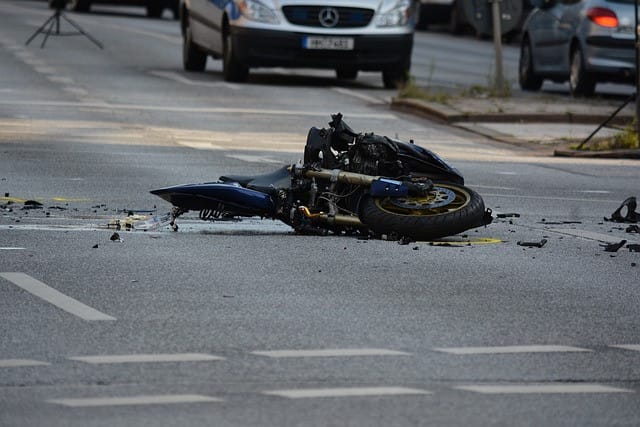 Who is usually at fault in a vehicle motorcycle collision?
The person at fault in a Motorcycle collision is typically the person who failed to maintain a reasonable duty of care that resulted in a collision.  Determining the at fault party, in a vehicle-motorcycle collision can be complex. In some cases, the driver of the vehicle may be at fault due to factors such as distracted driving, failure to yield, or violating traffic laws.
In other cases, the injured motorcyclist also may be at fault for speeding, reckless riding, or not following traffic rules. In some situations, both parties may share responsibility for the accident. In this type of scenario, we analyze it under the concept of comparitive negligence.
Generally, motorcyclists can be hard to see against the backdrop of a busy roadway and large automobiles. As a result, a large percentage of accidents involving motorcycles stems from them not being seen, and when this circumstance is present, it tends to place the liability on the other driver. Another unfortunate reality of motorcycle crashes in Las Vegas is that injuries tend to be more catastrophic and can result in a wrongful death when a motorcycle rider collides with a negligent vehicle driver.
As a Las Vegas motorcycle accident lawyer, Kevin R. Hansen has extensive experience handling complex motorcycle accident cases and navigating Nevada's legal system. Determining fault in a serious motorcycle accident lawsuit is critical to pursuing fair compensation for the victims, and understanding the legal framework that governs these cases is essential.
How Much Does It Cost to Hire a Motorcycle Accident Lawyer?
It costs you nothing to come talk to us.
Reach out to us for a Zero Charge Case Evaluation.  We will give you expert legal advice and you will be taking the first step to protecting your rights. We will let you know what to expect and you can find out how our 25 years of personal injury law experience can help you.
Hiring a skilled motorcycle accident lawyer is an important decision, and it's essential to understand the cost involved. At the Law Office of Kevin R. Hansen, we believe that everyone should have access to quality legal representation, regardless of their financial situation. That's why our motorcycle accident attorneys, including Kevin R. Hansen, work on a contingency fee basis. There's no fee if you don't win.
With a contingency fee arrangement, you won't have to pay any upfront fees or out-of-pocket expenses for our legal services. Instead, our attorney's fees are calculated as a percentage of the compensation we secure for you through a successful settlement or court verdict. This means that if we don't win your case, you won't owe us any fees. This approach ensures that you can focus on your recovery while we work tirelessly to obtain the justice and compensation you deserve.
It's important to have a clear understanding of the financial aspects of your case, and we encourage you to discuss the fee structure with our team. We pride ourselves on our transparent communication and will provide you with all the information you need to make an informed decision. Contact us today to schedule a free consultation and learn how our expertise in motorcycle accident cases can help you navigate the complex legal process.
Why should I hire a motorcycle accident lawyer
Navigating the legal process after a motorcycle accident can be overwhelming and complex. If you are a victim of a motorcycle accident, hiring a motorcycle injury attorney can significantly impact the outcome of your case, ensuring that you receive the compensation you deserve. Here are some key reasons why you need to hire an experienced motorcycle accident attorney:
Negotiating a Fair Settlement: A knowledgeable motorcycle accident attorney will use their expertise to negotiate a fair settlement on your behalf, taking into account all aspects of your case, including the severity of your injuries, the extent of your damages, and the degree of negligence involved.

Representing You in Court: A skilled attorney will provide effective representation in court if your case goes to trial, presenting a persuasive argument to the judge and jury on your behalf.

Building Your Motorcycle Accident Case: An experienced lawyer will thoroughly investigate your accident, gather evidence, and build a strong case to prove negligence and fault on the part of the responsible party.

Fighting for Fair Compensation: Your attorney will aggressively negotiate with insurance companies and other parties involved to secure the maximum compensation for your injuries, lost wages, and other damages.

Helping Get Your Medical Expenses Covered: A motorcycle accident attorney will work to ensure that your medical expenses, both current and future, are covered as part of your compensation package.
With the medical costs and these benefits in mind, it's clear that hiring a knowledgeable and dedicated legal professional, like those at the Law Office of Kevin R. Hansen, can make all the difference in securing the best possible outcome for your case.
Providing Legal Advice For your Motorcycle Accident
What Are Your Legal Rights After a Motorcycle Accident in Nevada
As a victim of a motorcycle accident, you have the right to seek compensation for your injuries, property damage, and any other losses you may have incurred. Under Nevada's comparative negligence law, even if you are partially at fault for the accident, you can still pursue damages, as long as your level of fault does not exceed the other, negligent party's.
In order to protect your legal rights, it is important to gather evidence, such as photographs of the accident scene, witness statements, and medical records. Promptly reporting the accident to your insurance company and seeking medical treatment for your injuries are also critical steps in the process. Keep in mind that there is a statute of limitations for filing a personal injury claim in Nevada, which is typically two years from the date of the accident.
Ensure your rights are protected. Don't talk to the insurance companies until you consult with an experienced motorcycle accident attorney, such as those at the Law Office of Kevin R. Hansen. Our legal advice is free.
What Should I Do In the Days Following a Motorcycle Accident?
Here is some real legal advice from an experienced Nevada motorcycle accident attorney:
The days after a motorcycle wreck can be overwhelming, but it's essential to stay proactive and focused on your recovery and legal rights. Here's what you should do in the days following a motorcycle crash:
Seek medical attention: Even if you feel fine, it's crucial to get a thorough medical evaluation. Some injuries may not be immediately apparent and could worsen over time if left untreated. Follow your doctor's advice and attend all follow-up appointments to ensure proper documentation of your injuries.

Keep a detailed record: Document your symptoms, medical treatments, and any expenses related to the accident.

Preserve evidence: Retain any clothing, gear, or personal items damaged in the accident. These items can serve as evidence of the severity of the accident and the impact it had on your life.

Limit communication with insurance companies: Be cautious when speaking with insurance representatives, as they may try to minimize your claim or pressure you into accepting a low settlement. Consult with your attorney before providing any statements or signing any documents.

Maintain a low profile on social media: Avoid discussing the accident or your injuries on social media platforms, as insurance companies may monitor your accounts to gather information that could be used against you.

Stay organized: Keep all accident-related documents, such as medical records, police reports, and correspondence with insurance companies, in one secure location for easy access.

Consult with a motorcycle personal injury lawyer: Enlist the expertise of a skilled motorcycle injury attorney who can help you navigate the legal system, protect your rights, and ensure you receive the compensation you deserve.
Additionally, you should review the 5 Common Mistakes to Avoid After a Car Accident in Nevada. By following these guidelines in the days following a cycle accident, you'll be better prepared to face the challenges ahead and secure a favorable outcome for your case.
What is the statute of limitations for a motorcycle accident in Nevada?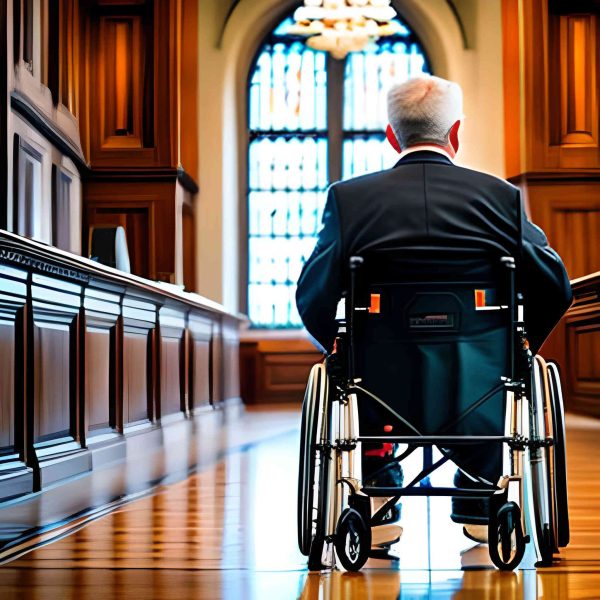 In Nevada, the statute of limitations for personal injury claims, including motorcycle accidents, is two years from the date of the accident. This means that if you fail to file a lawsuit within this two-year window, you may lose your right to pursue legal action and recover compensation for your injuries and losses.
There are certain exceptions to this rule, such as when the injured party is a minor or mentally incapacitated.
Consulting with an experienced motorcycle accident attorney, like Kevin R. Hansen at the Law Office of Kevin R. Hansen, can help you navigate the complexities of Nevada's statute of limitations and ensure that your claim is filed within the required time frame.
The Motorcycle Accident Lawyers at the Law Office of Kevin R. Hansen Get Results
At the Law Office of Kevin R. Hansen, our dedicated team of motorcycle accident attorneys are committed to delivering exceptional results for our clients. Our extensive experience and in-depth knowledge of personal injury law enable us to secure maximum outcomes for our clients.
When you choose the Law Office of Kevin R. Hansen, you can trust that you are in capable hands with a team that will go the extra mile to obtain the best possible outcome for your case.
We Are the Motorcycle Accident Lawyer In Your Area
We live, we ride, and we help motorcycle injury victims in Las Vegas.
Searching for a motorcycle injury lawyer close to you? Look no further than the Law Office of Kevin R. Hansen, situated in the heart of Las Vegas, Nevada, near Sahara and Rainbow blvd.
We take pride in serving clients not only in Las Vegas but also in nearby communities such as Henderson and Boulder City, as well as throughout the state of Nevada. Our dedicated and experienced team is committed to providing exceptional legal services to motorcycle injury victims right in your neighborhood.
We are always nearby. We offer a range of meeting options tailored to your needs. Whether you prefer an in-person consultation near your home or workplace, a phone call, or a video conference, our team is ready to accommodate your needs.
Choose the Law Office of Kevin R. Hansen for a motorcycle injury lawyer who is close by and dedicated to achieving the best possible outcome for your case. We promise you will feel supported and informed every step of the way. Reach out to us today and experience the difference of working with a legal team that truly cares about your well-being and is just a stone's throw away.
"I know what it's like on a street bike in Las Vegas. I have been riding motorcycles all my life." -Kevin R. Hansen-