Wills and trusts are both used as estate planning tools to protect your assets and pass them to your heirs one day. Protecting your legacy and passing your assets to the next generation can become complicated. It's essential to have experienced wills and trusts attorneys to help you create a plan that works with you to achieve your long-term goals. We can help you create both a will or a trust, or just one or the other. Our attorneys are happy to assist clients with estate planning in Las Vegas, Nevada, and the neighboring areas of Clark County and San Bernardino County, California.
A will, also known as a "last will and testament," is a legal written document that states your final wishes. This legal document can help protect your family and your property.
A will can help you:
leave property to heirs or an organization

name a guardian for minor children

name an individual to manage property and assets you leave to minor children

name an executor, the person who sees that your last wishes are carried out
The Most Popular Type of Will
While there are different types of wills, the most popular one is a testamentary will. A testamentary will is essentially a traditional will. It is a legal document that explains how your affairs will be handled and your assets distributed. It also states your end-of-life affairs.
While anyone can draft a testamentary will, it is crucial to work with an estate planning attorney. In order to be valid, the will must contain certain language and have the appropriate signatures. To create a will that is in accordance with the law in Nevada or California, schedule a free consultation with our firm today. Our wills and trusts attorneys in Las Vegas, Nevada, are ready to assist you.
Protect Your Legacy, Safeguard Your Goals
What Happens if Someone Passes Away Without a Will?
If you pass away without a will, it is called intestate, and your state will begin to oversee the distribution of your assets. In that regard, a will protects your family, friends, and minor children and helps see that your wishes are carried out.
A trust is another tool to transfer your estate after you pass on. You grant another party authority, through a fiduciary relationship, to control and disperse your assets for your beneficiaries.
You can create a trust for various reasons, and there are many types of trusts. However, there are two categories, and those are living and testamentary. As the trust creator, you can use a will to create a testamentary trust. You can also make a trust for the sole purpose of escaping probate court, which is known as a revocable living trust.
A living trust is called that because you draft it while you are still alive for the purpose of transferring your property. However, you maintain the ownership of your property while you are alive.
A testamentary trust, in contrast, is more costly than a will to generate and maintain.
We are skilled in helping clients like you with their wills and trusts in Las Vegas, Clark County, Nevada, and San Bernardino County, California. At the Law Office of Kevin R. Hansen, our attorneys educate you throughout the process and are with you at each step to make it as easy as possible for you and your family.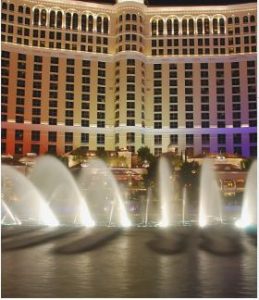 Wills & Trusts Attorneys in Las Vegas, Nevada
At the Law Office of Kevin R. Hansen, we provide you with trustworthy and knowledgeable counsel. Whether you need to establish a will, trust, or both legal documents, our attorneys are ready to help you with your estate planning goals.