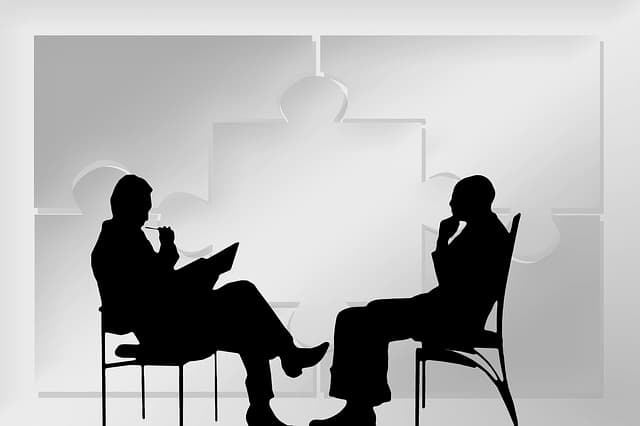 Truck accidents, also known as "18-wheeler" accidents, or "Semi-trailer" accidents that involve tractor-trailers are some of the most catastrophic and deadliest accidents on Nevada roadways today. If you've been injured in one of these accidents, you need personal injury legal advice right away. In addition to their extreme size and weight, tractor-trailers also have potentially hazardous aspects such as increased braking distances and large blind spots on all four sides of the vehicle. Additionally, commercial truck drivers are often offered financial rewards for getting from point A to point B as quickly as possible. This practice does not exactly promote concern for the other drivers on the road on the part of the truck driver. In fact, in spite of their special licensing, one of the more frequent causes of truck accidents is driver fatigue. This fatigue develops when drivers, specifically those going long distances, fail to rest for an appropriate amount of time. Tractor-trailer drivers can also put other motorists in harm's way by driving aggressively, speeding, changing lanes improperly, and carrying an unsafe load down Las Vegas roadways. These types of negligence are frequently the cause of truck accidents. If you are hurt due to an accident involving a tractor-trailer, you need to speak with a Law Office of Kevin R. Hansen truck accident lawyer as soon as you can.
Commercial Truck Routes in Las Vegas, Nevada
In Nevada, there are two major interstates that are most commonly used by commercial truckers. The first is Interstate 15, which runs from Salt Lake City, Utah, through Las Vegas, Nevada, and ends in Los Angeles, California. The second route is Interstate 80, which connects Salt Lake City, Utah to San Francisco, California by way of Reno, Nevada. Due to these major shipping routes, Nevada is host to its fair share of tractor-trailer traffic on its highways. After commuters and tourists, commercial truck drivers make up the third largest group of motorists in the entire state. The high volume of trucks on the road combined with high rates of speed and the long distances that have to be travelled make these two stretches of highway a very likely place for an accident involving a tractor-trailer. Other common places for this type of accident in the Las Vegas area of Nevada are on highways like I-15, I-95, and the 215 beltway.
What Kind of Injuries Follow a Truck Accident?
In 2016, tractor-trailer involved accidents claimed the lives of 3,986 people in Nevada. Of those deaths, only 678 were an occupant of the tractor-trailer. 2,631 people who died were the occupants of the passenger vehicle involved in the collision. When you consider the serious weight and height advantages that a tractor-trailer has, this grim reality comes as no surprise. The remaining 16% of the fatalities from 2016 were people who were on foot, motorcycle, or bicycle. These numbers have risen 27% since 2009, and roads are becoming increasingly unsafe as a result.
Some of the most common injuries that people suffer after an accident with a tractor-trailer are:
Head injuries – Injuries to the head are one of the most likely to occur in any type of accident. The most common head injury that accident victims experience is a concussion. Concussions can range from mild to severe depending on the severity of the crash. Permanent brain damage and broken facial bones are two other common types of head injuries.

Traumatic brain injuries – Traumatic brain injuries can occur when the skull has been cracked or penetrated, and in some cases even when the skull remains intact. Bleeding outside the brain, referred to as a subdural hematoma, or a coma are some of the more severe consequences of a traumatic brain injury. Permanent personality and mood changes, and impaired cognitive functioning are some of the lasting marks that can be left by this type of severe injury.

Spinal cord injuries – Any damage to the spinal cord comes with the risk of partial or total paralysis. The injury to the spine could potentially cause paraplegia (impairment of the lower limbs), or quadriplegia (impairment of all four limbs). Sadly, spinal cord injuries often result in a lifelong handicap that can cost hundreds of thousands of dollars.

Back injuries – The back is extremely vulnerable to damage in a collision and therefore susceptible to a variety of injuries such as a herniated disc, whiplash, and an assortment of sprains, strains, tears, and pulls. These injuries can range from mild to severe and potentially result in chronic pain and impairment.

Neck injuries – Whiplash is the most common and most widely known injury to the neck and/or back. Broken bones, strains, pulls, and tears are equally possible in the neck.
It is possible to sustain an injury to more than one part of the body at a time. Some common injuries also take hours or sometimes even days for their symptoms to emerge. If you have been injured in an accident involving a tractor-trailer, you need to be examined by your general practitioner or an emergency room physician right away. Even if you feel fine and do not think that you have been harmed, your health should never be taken for granted. If you do not go right away and symptoms of injuries start appearing two and three days later you will have difficulty proving that the accident was the cause of those injuries and not something that happened in the days immediately following. In order to ensure that you are able to collect compensations for all of your related medical losses, you should see a doctor after any car accident and make contact with the qualified, experienced Las Vegas truck injury attorneys at the Law Office of Kevin R. Hansen.
What Information About My Accident Should I Have for My Lawyer?
After your truck accident, it is in your best interest to try and collect as much information as you possibly can. It is much better to have a piece of information and not need it than it is to need it and not have it. In Nevada, the most important pieces of information that you can collect are:
Truck Driver Information

Driver's name

Company name

Contact information for both

Vehicle information (build, make, year)

License plate number

Insurance information (carrier's name, policy number, etc.)

Driver's license number

Truck number

What was being hauled

Witnesses: Anyone who witnessed the accident should stay until the police arrive so they can give formal witness statements. While you are waiting for law enforcement, try and collect as many names and phone numbers from the potential witnesses as you can.

Photographs: Photographic evidence often plays a crucial role in reclaiming your losses. Ideally, you should try to take pictures of as much of the accident as you possibly can. Photos of the damage done to both vehicles, any injuries that have been sustained by either party, and any other necessary factors such as road hazards, missing traffic signs, or debris in the roadway might very well prove to be invaluable assets when filing your claim.
If you have been injured in a truck accident in Nevada and you are contacted by the truck driver's insurance carrier, it is important that you do not speak with them without first speaking to your truck accident attorney. Part of the insurance company's job is to try and turn what you say into a reason to not have to settle with you for the full amount of your claim. Anything you tell them will be used to weaken your case. In the event that they do contact you, your best course of action is to either simply hang up the phone, or tell them that you have already retained the services of an experienced truck accident attorney.
Las Vegas Truck Accident Lawyer
Any type of injury that you have sustained after an accident could be worth money from the liable party. If you would like a free consultation regarding your accident injury case, reach out to one of our hard-working, dedicated attorneys here at The Law Office of Kevin R. Hansen in Nevada by calling us and speaking to someone today.