Comprehensive Catastrophic Injury Representation at The Law Office of Kevin R. Hansen
Have You Suffered a Catastrophic Injury?
If you or a loved one has experienced a life-altering catastrophic injury in Las Vegas, Nevada, seeking the expertise of a catastrophic injury lawyer becomes paramount. You're likely feeling overwhelmed and unsure of what to do next. You're not alone, and we're here to help.
Welcome to The Law Office Of Kevin R. Hansen.  Think of us as your personal guides through the tricky maze of catastrophic injury law here in Las Vegas. Whether it's a life-altering injury or something as serious as a brain injury, our compassionate team is on your side.  Kevin R. Hansen and Amanda A. Harmon, are here to provide the expert guidance and support you need.
A Compassionate Approach to Catastrophic Injuries
Catastrophic injuries can leave thousands of victims struggling with medical costs, extensive home health care, and vocational rehabilitation. At The Law Office Of Kevin R. Hansen, we understand the profound impact that these injuries can have, requiring significant care and specialized attention. Our mission is to offer a compassionate approach, ensuring that victims gain the compensation they deserve while recovering from nerve damage, paralysis, and other life-altering conditions.
Understanding Catastrophic Injuries
Catastrophic injuries are profound and enduring, altering the course of thousands of victims' lives forever. These injuries encompass a range of conditions, including loss of limbs, catastrophic nerve damage, spine injuries, brain trauma, severe burns, organ damage, and bone fractures. At our Las Vegas law firm, we comprehend the far-reaching implications of such injuries and are poised to provide unwavering support and legal representation.
The Devastating Impact
Catastrophic injuries can lead to exorbitant initial medical costs and rehabilitation after a brain injury. Moreover, injured workers often face an inability to work, perform daily tasks, and sustain a diminished quality of life. Our experienced legal team is acutely aware of the challenges victims and their families encounter, and we are committed to helping you secure compensation for lost earnings, medical bills, pain and suffering, and other associated costs.
Expertise in Catastrophic Injury Cases
In cases where catastrophic incidents transpire on the job site or result from negligence or intentional actions, our catastrophic injury lawyers in Las Vegas can help. Given the severe nature of these injuries, defense attorneys may attempt to minimize their client's liability. However, our skilled attorneys possess the trial experience necessary to uphold your rights and secure the maximum compensation possible.
Types of Catastrophic Injuries We Handle
Our legal team specializes in diverse catastrophic injury cases:
Spinal cord injuries: These can lead to paralysis, requiring a lifetime of care and potentially resulting in catastrophic nerve damage.
Traumatic brain injuries: Including victims of brain injuries who may need extensive physical therapy and rehabilitation after a brain injury.
Amputations: A life-altering condition that can require specialized care and support.
Loss of hearing or sight: These injuries can dramatically affect your quality of life.
Facial injuries: Often resulting from car accidents or falls, requiring significant medical attention.
Nerve damage: Resulting from catastrophic incidents such as construction accidents.
Neurological damage and Crush injuries: These may transpire on the job site or due to defective products.
Burn injuries such as those from work related accidents, electrical or chemical burns, burns from defective products or other catastrophic burn injuries.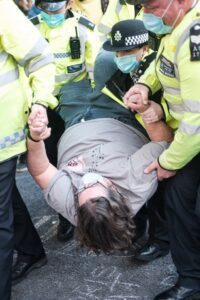 Expert Legal Representation for Diverse Causes
Catastrophic injuries can arise from a variety of situations, including:
Car accidents: Including taxi cab accidents and public transportation accidents.
Motorcycle accidents: These often lead to catastrophic injuries.
Trucking accidents: Our experienced lawyers work diligently to secure the compensation needed.
Pedestrian accidents: Injured pedestrians may suffer even further loss and catastrophic injuries.
Falls from heights and Sports accidents: Such as construction accidents and slip-and-fall cases.
Defective products and Workplace accidents.
Pursuing Damages
The aftermath of catastrophic injury damage brings forth a series of hardships, both financial and emotional. Damages awarded in such cases encompass medical bills, lost wages, pain and suffering, loss of consortium, permanent disability, and diminished enjoyment of life. The Law Office of Kevin R. Hansen is dedicated to ensuring you receive the full compensation you deserve to aid in your recovery and rebuild your life.
Unwavering Commitment to Clients
When facing catastrophic injuries, the choice of legal representation can greatly influence the outcome of your case. At The Law Office of Kevin R. Hansen, we prioritize our clients' well-being, valuing each case with the utmost care. With a legacy of successful case results, including multimillion-dollar awards, our legal team has consistently demonstrated its dedication to securing justice for victims in Las Vegas, Nevada.
Comprehensive Care After Catastrophic Brain Injury
Suffering a catastrophic brain injury presents unique challenges, necessitating specialized care and support. The Law Office of Kevin R. Hansen is dedicated to helping victims of brain injuries and their families navigate the complex landscape of brain injury recovery, ensuring they receive the compensation they need.
Understanding Medical Costs
The costs associated with traumatic brain injuries can be astronomical, encompassing extended hospital stays and specialized care in Las Vegas, NV. Victims may require extensive home health care and rehabilitation, all of which come with their own set of financial burdens.
Tailored Rehabilitation
Our experienced legal team acknowledges the multifaceted nature of rehabilitation and care required after a brain injury. From physical therapy to cognitive therapy, occupational therapy to vocational rehabilitation, we understand the critical role each form of care plays in regaining quality of life.
Family Support
Catastrophic brain injuries affect not only the victim but also their loved ones. The significant life changes can lead to emotional and psychological distress for families and caregivers. Our Las Vegas catastrophic injury lawyers recognize the importance of valuing the losses experienced by both the victim and their support network.
Charting a Path Forward
Severe brain injuries may necessitate out-of-home care, requiring victims to transition to assisted living facilities. The associated costs can be overwhelming, adding to the challenges already faced by victims and their families.
We Can Help Protect Your Rights and Get You the Compensation You Deserve
At The Law Office of Kevin R. Hansen, we are steadfast in our commitment to comprehensive representation for catastrophic injury cases in Las Vegas, NV. Our experienced team, led by lead trial attorney Kevin R. Hansen, is dedicated to guiding you through every step of the legal process. From pursuing rightful compensation to facilitating the journey to recovery, we are your advocates for justice in the face of life-altering injuries. Contact us today for a free consultation and let us help you secure the future you deserve.
Your Trusted Legal Partner
Led by our experienced lead trial attorney, Kevin R. Hansen, a catastrophic injury lawyer in Las Vegas, and supported by Amanda A. Harmon, our legal team is committed to achieving the best possible outcome for your case. With over 25 years of experience, Kevin is an aggressive negotiator and skilled trial attorney in catastrophic injury cases in Las Vegas.
Personalized Legal Strategy
We believe in personalized legal strategies tailored to the unique circumstances of each case. Our attention to detail ensures that no stone is left unturned in the pursuit of justice for you.
No-Win, No-Fee Guarantee
We are dedicated to helping you receive the compensation you deserve. Our no-win, no-fee guarantee means that you don't pay any legal fees unless we successfully recover compensation for your injuries.
Schedule a Free Consultation
If you're seeking expert legal representation for a catastrophic injury case in Las Vegas, NV, look no further. Schedule a free consultation and let our experienced legal team stand by your side.
Your recovery and your future matter to us. Remember, you're not alone in this journey with the Law Office Of Kevin R. Hansen. We're here to help you navigate the complexities of catastrophic injury law in Las Vegas, NV.