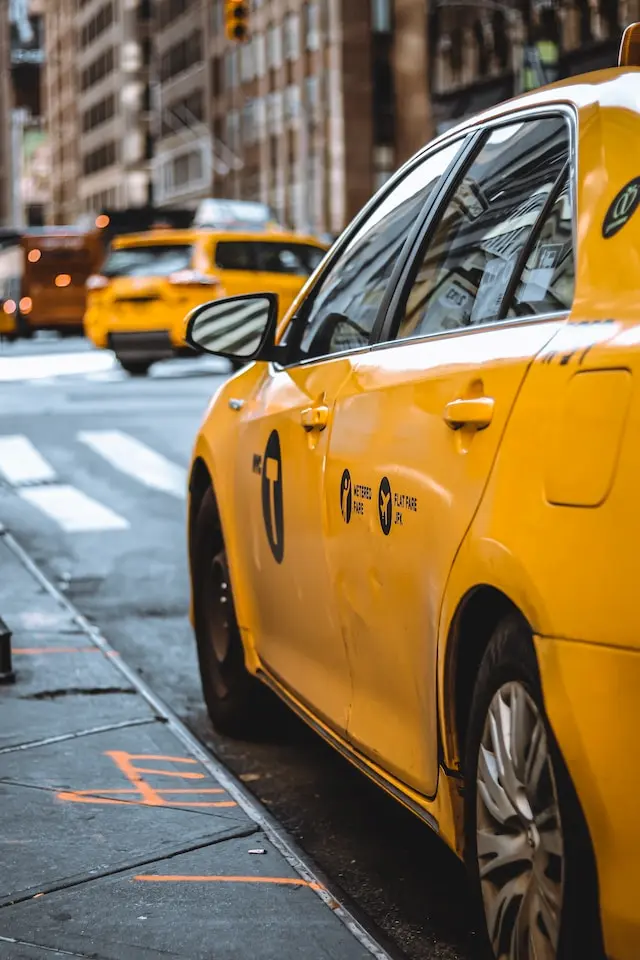 Taxi Cab Accident Attorneys in Nevada
The Law Office of Kevin R. Hansen
In the bustling city of Las Vegas, taxi cabs are a common mode of transportation for both locals and tourists alike. While they provide a convenient way to get around the city, taxi accidents can and do occur, leading to potential injury and legal complexities. If you find yourself in a situation involving a taxi accident, the Law Office of Kevin R. Hansen is an experienced Taxi Cab Accident Attorney firm in Las Vegas.  We can provide the experienced legal guidance you need.
Understanding the Causes of Taxi Accidents
Taxi accidents can arise from a multitude of factors, such as:
Immediate Steps to Take Following a Taxi Accident
Why Choose The Law Office of Kevin R. Hansen?
At The Law Office of Kevin R. Hansen, we have specific expertise in dealing with taxi accident cases in Las Vegas. Here's why you want us as your Personal Injury Lawyer:
Over 25 Years of Las Vegas Personal Injury Law Experience: With over 25 years of experience in handling personal injury cases, Kevin R. Hansen is a battle-tested trial lawyer who offers in-depth legal knowledge.
Aggressive Negotiation: As aggressive negotiators, Kevin and Amanda ensure that you receive the maximum compensation for your injuries.
Free Consultations: Understanding the financial strain accidents can cause, we offer free consultations to discuss your case. Come see us for a case evaluation without being obligated.
No-Win, No-Fee Guarantee: You only pay if we win your case, ensuring that we are committed to fighting for your rights.
Taxi Accidents and Insurance Claims
Handling insurance claims following a taxi accident can be complex. You may be dealing with multiple insurance companies, including those of the taxi company, driver, and other involved parties. The Law Office of Kevin R. Hansen can help navigate these complexities and negotiate with insurance providers to ensure fair compensation.
Taxi Accidents Involving Tourists
Las Vegas sees millions of tourists each year, and taxi accidents involving visitors can create unique challenges. Dealing with out-of-state laws, medical care, and insurance may be confusing. The expertise of a Las Vegas-based lawyer who knows the local laws can be invaluable.
Cases of Wrongful Death
In the most tragic scenarios, taxi accidents may result in wrongful death. The Law Office of Kevin R. Hansen has experience in handling wrongful death cases, providing compassionate support and legal guidance during a difficult time.
Taxi accidents in Las Vegas require a skilled and knowledgeable legal team to ensure that victims receive the proper care and compensation they deserve. With over 25 years of experience, Kevin R. Hansen and Amanda A. Harmon provide an aggressive yet compassionate approach to handling taxi accident cases.
Whether you are a resident or a visitor in Las Vegas who has been involved in a taxi accident, don't hesitate to contact The Law Office of Kevin R. Hansen. Benefit from a free consultation and the no-win, no-fee guarantee that assures you are in the right hands.
Key benefits of The Law Office of Kevin R. Hansen
Other Services:
Contact Us Today Don't wait; time is of the essence in personal injury claims. Click here to schedule your free consultation with our expert legal team today.