Henderson Personal Injury Lawyer
Your Trusted Henderson Personal Injury Attorney
If you've been injured in an accident in Henderson, you need a Henderson Personal Injury Attorney who understands the local laws and can fight for your rights. At The Law Office of Kevin R. Hansen, we have over 25 years of experience in personal injury law, and we're here to help you get the compensation you deserve.
Were you injured in Henderson?
Do I have a personal injury case?
Personal injury cases can range from car accidents near Green Valley Ranch to slip and falls at Sunset Station. Key factors like evidence of negligence, the severity of your injuries, and the specific circumstances surrounding the incident are crucial in determining the validity of your case.
Does your law firm have trial experience?
This is a great question to ask an attorney.
Yes, our Henderson personal injury lawyers have extensive trial experience. Kevin, our lead trial attorney has over 25 years of battle tested personal injury trial and negotiation experience and has helped hundreds of injured parties in Henderson, Nevada.  We've represented clients in various cases, from incidents in the bustling areas of Green Valley to quieter neighborhoods like Boulder City, Nv.
Helping Injured Henderson, NV Residents for over 25 Years
When it comes to personal injury cases in or near Henderson, Nevada, you deserve a legal team that's both experienced and dedicated to your unique needs. At The Law Office of Kevin R. Hansen, we offer three compelling reasons to make us your first choice:
With over 25 years of experience, our focus is solely on personal injury cases, making us experts in the field.
Everyone in Henderson deserves access to legal advice, which is why we offer free initial consultations.
We're so confident in our ability that we operate on a contingency basis. You don't pay unless we win.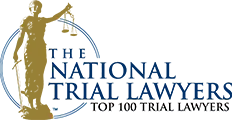 Over 25 Years of Dedicated Service
Justice After a Car Accident
Experiencing a car accident in areas like Henderson or Green Valley can be sudden and life-altering. If such an unfortunate event impacts your well-being, it's essential to have an experienced trial attorney near your side. The Law Office of Kevin R. Hansen, with over twenty-five years of Personal Injury Law expertise, is dedicated to ensuring Henderson, NV residents get the justice they deserve.
Our team specializes in various personal injury claims, from car wrecks near Green Valley to slip and falls in Sunset Station. We're committed to holding those at fault accountable, ensuring you receive compensation for medical bills, lost income, and emotional distress. Proudly serving Green Valley, Henderson, Lake Las Vegas, Seven Hills, Anthem, MacDonald Highlands and all of Las Vegas, as well as Clark County and San Bernardino, California, we're dedicated to championing your rights.
Accident Lawyer for Henderson, Nevada
What is personal injury Law
Personal Injury Law is a legal field that focuses on providing compensation to individuals who have been injured due to the negligence or intentional misconduct of another party. This area of law aims to restore the injured person to the position they would have been in had the injury not occurred, by awarding damages to cover medical expenses, lost wages, and other losses.
Client Centered Approach:
You're not just a case number to us. When we represent you, you'll always speak directly with an attorney, not a paralegal.
At The Law Office of Kevin R. Hansen, we're not just confined to the heart of Henderson; we're your go-to personal injury attorneys for nearby communities as well. Serving areas like Anthem, Seven Hills, Green Valley, and MacDonald Highlands, we're deeply committed to the well-being of our neighbors. Whether you've been in an accident near Lake Las Vegas or suffered a slip and fall around the Green Valley Ranch, we're here to help you navigate the legal maze and secure the compensation you deserve.
Personal Injury Attorney for Areas Near You
Our firm is intricately connected to the Henderson community and its surrounding areas. From the peaceful ambiance of Lake Las Vegas to the bustling activity near Sunset Station, we understand the unique challenges you face. So if you're in or near Henderson and find yourself needing a personal injury attorney near you, you can count on The Law Office of Kevin R. Hansen to be your local advocate, fighting for your rights and your future.
Start in Henderson: Your journey begins in Henderson. Start by heading northwest on NV-582 North towards E Lake Mead Parkway.
Turn Left onto E Lake Mead Pkwy: After a brief 46 feet, turn left at the first cross street onto E Lake Mead Parkway. Continue for 0.3 miles.
Continue onto NV-564 W/E Lake Mead Pkwy: Keep straight on NV-564 West/E Lake Mead Parkway for about 1.4 miles.
Merge onto I-515 N/US-93 N/US-95 N: Enter the ramp to Las Vegas and merge onto I-515 North/US-93 North/US-95 North. After 0.5 miles on the ramp, continue on the highway for 13.9 miles.
Stay on US-95 N: Follow US-95 North for approximately 5.1 miles.
Take Exit 81B for Rainbow Blvd: Use the exit 81B for Rainbow Boulevard. Keep left at the fork, following signs for Rainbow Blvd South, which is a brief 348 feet.
Turn Slight Left onto N Rainbow Blvd: After exiting, turn slightly left onto North Rainbow Boulevard. You'll pass by Carl's Jr on the right after about 0.3 miles. Continue on North Rainbow Boulevard for 1.4 miles.
Continue onto S Rainbow Blvd: Proceed straight past Wendy's, transitioning onto South Rainbow Boulevard. You'll pass by a U.S. Bank Branch on the right after about 1 mile. Continue on South Rainbow Blvd for a total of 1.1 miles.
Arrive at the Law Office: Your destination, the Law Office of Kevin R. Hansen at 2625 S Rainbow Blvd C 106, Las Vegas, NV 89146, will be on your right.